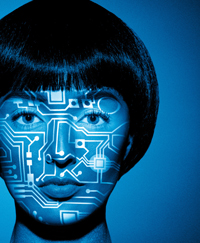 The new face of materials technology
Innovating to enable your commercial success
SAFC Hitech™ provides a unique chemistry service, translating application understanding into performance materials.
Through an integrated approach from research and development, process development and scale-up to commercial-scale manufacturing SAFC Hitech innovates and manufactures chemicals to enable your current and future technology needs.
Silicon semiconductor
Investing and innovating in chemistry to accelerate your ideas toward commercial reality
SAFC Hitech understands the rapidly changing needs of the silicon semiconductor industry and provides the innovative chemistry, novel materials, commercial-scale manufacturing and supply chain expertise to enable current and future technologies.
Our unique model of long-term collaborative partnerships ensures customer ideas progress from inception to reality quickly and efficiently. We offer an integrated approach to research, development and manufacturing that makes innovation possible and offers customers continued support throughout the product's entire lifecycle. Our close alignment with customers to understand their end-product goals means using our skills in technical evaluation, molecular design, synthesis development and sample preparation, ensuring we can follow programs from cradle to grave.
The result? A customer solution where product integrity is ensured from point-of-manufacture to point-of-use.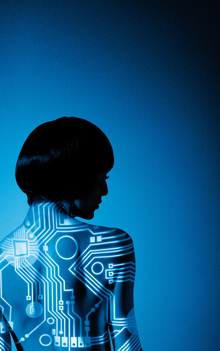 Compound semiconductor
Reinforcing local service and reliability
SAFC Hitech is a proven market leader with a 25-year pedigree supplying the compound semiconductor industry with specialty gases and metal organics. We are focused on leading the way as a reliable and responsive partner that delivers the chemical solutions customers need in the most cost effective manner.
SAFC Hitech leads the industry in chemical manufacture, purity and delivery performance. Quite simply, our goal is to provide chemistry solutions of the appropriate grade and delivery configuration to match customer-specific device application requirements.
Broad-based capabilities and resources, including Quality Assurance, allow us to provide global manufacturing along with the strong local infrastructure support that our customers have come to depend upon to meet daily manufacturing requirements.
The result? Significant customer value realized.
Performance materials
Chemical innovation to enable changes in technology
SAFC Hitech specializes in the supply and production of high-performance compounds in support of customers with a material science commercialization objective. We enable commercialization through building highly-flexible tailored supply chain solutions to meet specific complex application requirements. Leveraging over 60 years experience in the chemical marketplace allows us to develop and deliver some of the highest-quality solutions in the world for materials science. Through a collaborative process we are focused on delivering innovative chemistry solutions – matching performance criteria with a solution specific to your application needs, how and where you need it.
Services include:
Material sourcing and characterization
Molecule design
Sample preparation
Process development, optimization and scale up
Commercial manufacturing
Analytical services – including method development
Hazard evaluation
Regulatory services
Packaging design
Through collaborative development and a strong project management process, innovation takes on a new dimension.
The result? The imagined can become a reality.
Services made to measure
SAFC Hitech provides complete service for its products to enable trouble free usage in customer environments. To support the supply of our ultra-high purity chemicals we have services for all aspects; from controlled manufacture in variable batch sizes to state-of-the-art characterization tools; from robust safety and quality protocols to
up-to-date-transport legislation; from customer handling and usage advice to full safety demonstrations; from packaging and transportation to residue collection and treatment; and from bubbler design and testing to disposal or re-use technologies.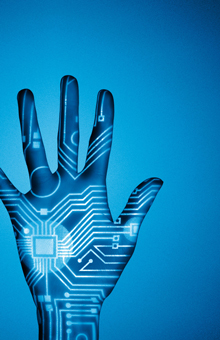 Packaging
To safely transport ultra-high-purity and specialty chemicals requires expertise. Our cumulative knowledge in transporting a wide range of chemicals allows us to provide a large selection of existing packaging and design services to meet specific requirements for new materials.
A small selection of our extensive packaging options includes:
Large standard stainless steel containers
Custom-designed and tested bubblers
Ampules
Analytical capabilities
To support production and R&D operations, a variety of analytical tools are necessary to provide the highest sensitivities for a wide range of contaminants. SAFC Hitech uses an extensive array of techniques to characterize compounds and measure impurities to the lowest levels.
For example primary techniques employed for analysis of products to the semiconductor industry include FT-NMR, ICP-OES/MS, HR-ICP-MS and GC, but many more are employed to provide characterization or additional data on each product, including TGA, vapor pressure measurement and particle counting, depending upon customer requirements.
Safety
As a manufacturer of hazardous chemicals, all aspects of health and safety are of the utmost importance to enable continuity of supply to our valued customers. Through Hazard & Operability Studies, Fault Tree Analysis, Risk Assessment and Change Management procedures we ensure the safe manufacture, supply and handling of products.
Quality
Within SAFC, the global Quality Management structure is responsible for overall leadership of the Quality Management and Regulatory Affairs functions. This includes developing strategies and policies for meeting current industry, customer and business requirements, as well as insuring that appropriate resources are allocated to the Quality Management System.
Manufacturing
Manufacturing facilities in the USA, Europe and Asia Pacific support SAFC Hitech on a global scale. All facilities are equipped to the highest technology standards and are operated by dedicated, highly-trained staff to provide products and services to the highest standard. All facilities operate at a minimum under SO 9001:2000 compliance.
For details of worldwide offices, visit: www.safchitech.com
© 2008 SAFC. All rights reserved. Reproduction forbidden without permission. All trademarks are the property of Sigma-Aldrich Biotechology LP.