Bridgelux Inc of Sunnyvale, CA, USA, which designs and makes ITO/InGaN-based LED chips for solid-state lighting (using high-volume production capacity in Asia), has appointed Keith Scott as VP of business development and David Barnby (based in Paris, France) as VP of sales and general manager for Europe, the Middle East and Africa (EMEA).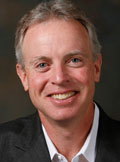 Both will play a key role in taking Bridgelux to the next stage of its growth, says CEO Mark Swoboda. "Keith is a seasoned lighting industry veteran with deep market experience and a unique understanding of the new product opportunities afforded within our dynamic industry. We are confident of his ability to help us drive alignment of our technology roadmap with our new product strategy."
Picture (right): Keith Scott, new VP of business development.
Founded in 2002, Bridgelux is aiming to expand its market reach beyond its LED chips into value-added, application-specific LED lighting products, aided by closing a $40m series D funding round early this month that was led by new investor VentureTech Alliance (majority owned by Taiwan's TSMC, the world's biggest silicon foundry).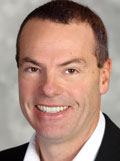 Regarding Barnby, Swoboda says that Bridgelux sees great potential to expand its presence in the European market. "We are confident that his extensive experience in building and leading sales and distribution networks in this region will prove instrumental in forging closer ties throughout EMEA. Not only does his appointment demonstrate our deep commitment to our EMEA customer base, but it also shows our unwavering commitment to improve our support infrastructure in this critical region."
Picture (above): David Barnby, new VP of sales and general manager for Europe, the Middle East and Africa.
Scott has more than 20 years of global experience in the commercial and consumer lighting industry, having held positions in product and market development. He joins after six years at Philips Lumileds of San Jose, CA, USA, where he grew a multi-million-dollar, solid-state lighting business while serving in various marketing and product development roles. Previously, he held multiple marketing roles at Osram Sylvania Inc for 14 years, where he launched both individual and families of high-growth lighting and lamp compound products.
Barnby brings more than 20 years experience managing and growing business opportunities within Europe for high-technology Silicon Valley companies. Prior to joining Bridgelux, he was the EMEA VP of sales & marketing for Pinnacle Systems (the consumer division of Avid Technology). Previously, Barnby was VP, global sales & marketing in the OEM Solutions business group within Thales. From 1985 until 2003, he held multiple general management, sales and marketing positions within Hewlett Packard (HP), including EMEA and worldwide responsibility for Optoelectronic and RF Semiconductor products (the Components Group).
See related items:
Bridgelux closes $40m series D funding round
BridgeLux raises $23m in third-round financing
Search: Bridgelux InGaN-based LED chips Solid-state lighting
Visit: www.bridgelux.com