News
12 November 2008
JPSA Laser appoints president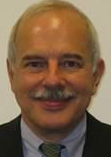 JPSA Laser of Manchester, NH, USA has appointed Charles E. Cuneo as its new president, replacing founder Jeffrey P. Sercel (who continues with the firm as chairman & chief technology officer).
Picture: Charles E. Cuneo.
Founded in 1994, JPSA Laser produces industrial systems based on ultraviolet, excimer, diode-pumped solid-state (DPSS) and ultrafast laser technology. Its micromachining systems, laser beam delivery systems, automation, and motion control systems are used in photovoltaic, semiconductor, and other industrial applications. JPSA Laser also performs contract manufacturing, optical design consulting, applications development, and excimer laser refurbishment services.
Cuneo is a graduate of Yale University and earned an MBA from Harvard Business School where he concentrated on marketing and international business. Most recently, he was executive VP of ERG Global, a firm providing interim and temporary executive management resources to companies worldwide. Previously, he was chief operating officer of Gibson Guitars of Nashville, TN. He was president & chief operating officer for software company NeuMath Inc, and president & chief operating officer for Unitek Benchmark, a manufacturer of hermetic sealing systems for microelectronics (a subsidiary of laser manufacturer Unitek Miyachi Corp). Cuneo has also held management positions for several other technology companies in the northeast USA, including Waters, Millipore Corp, ADE Corp, Credence Systems, and Teradyne Inc.
"His experience in growing technology companies and in building highly effective global businesses is exactly what we are looking for in a president as we continue the rapid growth of our businesses," says Sercel. JPSA Laser recently moved to expanded new facilities.
See related items:
JPSA enters thin-film PV scribing market
Search: JPSA
Visit: www.jpsalaser.com