News
19 October 2009
Alfred University joins Cree LED University program
LED chip, lamp and lighting fixture maker Cree Inc of Durham, NC, USA says that Alfred University of Alfred, NY, USA has joined its LED University program.
Launched in April 2008, the LED University initiative is an international community of universities working to evaluate, deploy and promote the adoption of energy-efficient LEDs across their campuses (in areas such as offices, student housing, parking garages, walkways and streets). The aim is to save energy, protect the environment, reduce maintenance costs, and provide better light quality for improved visibility and safety. Alfred University joins inaugural participant North Carolina State University as well as University of California at Santa Barbara, the University of Arkansas, Marquette University, the University of Notre Dame, University of California, Davis, the University of Miami, the University of Alaska at Anchorage, Madison Area Technical College (MATC) and Joliet Junior College in the USA, as well as Tianjin Polytechnic University in China.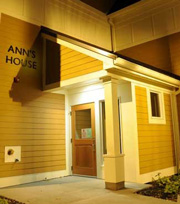 As part of its ongoing green initiatives, Alfred University has installed LED lighting throughout its newest residence hall, Ann's House. Officially opened for the Fall 2009 semester, the school's first environmentally friendly dormitory features more than 175 Cree LED lights and 18 LEDDynamics EverLED TR fluorescent tube replacements throughout the 15,000 square-foot hall.
"Ann's House was constructed as part of Alfred University's commitment to becoming a greener, more sustainable campus," explains the university's president Dr Charles M. Edmondson. "Installing Cree LEDs throughout this new dormitory will provide our students with better visibility, as well as help Alfred University significantly save on energy and maintenance costs," he adds. "The widespread use of LED lighting around our campus is certainly something we're looking at as we continue to find new ways to reduce our carbon footprint."
Intended to set a new standard in 'green' construction for the Alfred University campus, Ann's House was designed to be certified at the Silver level or above by the US Green Building Council's Leadership in Energy and Environmental Design (LEED) Green Building Rating System. In addition to the energy-efficient LED and fluorescent fixtures that light the 48 student bedrooms, hallways, lounges and stair towers, Ann's House also features LED TVs. The building is equipped with solar panels to provide about 8% of the electrical demand during daylight hours.
"It's my hope that more campuses will look at Alfred University as an example of how to successfully use LED lighting to become more energy-efficient," says John Edmond, Cree co-founder & director of advanced optoelectronics, who is also an alumnus of Alfred University.
"LED lighting can be an effective way to help commercial buildings like Ann's House gain valuable LEED points," says Cree LED programs manager Deb Lovig. "Joining Cree's LED University program makes Alfred University a model for other schools looking to deploy LED lighting."
See related items:
First US public community college joins Cree's LED University program
Universities of Miami and Alaska join Cree LED University program

Search: Cree LEDs LED University program
Visit: www.leduniversity.org
Visit: www.cree.com
Visit: www.alfred.edu