6 December 2010
Lumileds re-certified for ISO9001 and TS16949 quality standards
Philips Lumileds of San Jose, CA, USA says that each of its three design, development and manufacturing sites (San Jose, Singapore and Penang, Malaysia) have been re-certified for ISO9001:2008 (General Quality System Standard) and TS16949:2009 (Automotive Quality System Standard) following a comprehensive audit by TUV NORD.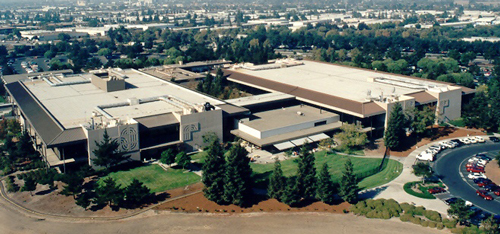 Picture: Lumileds' San Jose headquarters.
Lumileds says that continuing certification and refinement of its manufacturing processes is one element of its commitment to quality production and delivery enabling the growth and adoption of solid-state lighting solutions. All three sites were certified with, zero non-conformities.
ISO9001 is an international standard for quality management systems. Lumileds says that, by adhering to these standards, companies demonstrate an ability to consistently meet statutory and regulatory requirements and improve customer satisfaction through continuous process improvements to deliver quality and confidence.
TS16949 is an international standard for automotive industry suppliers that defines quality management system requirements. Lumileds says that, as a leading supplier of LEDs for exterior vehicle applications, it is dedicated to achieving the highest standards and establishing a framework for continued improvements.
Visit: www.philipslumileds.com