9 December 2010
RASIRC recruits engineering manager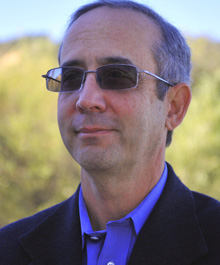 Steam purification firm RASIRC of San Diego, CA, USA has recruited David Neuschuler as engineering manager, responsible for development of RASIRC products for semiconductor, photovoltaics, nanotechnology and other manufacturing applications.
Neuschuler has more than 30 years of engineering and management experience, most recently as director of technology development at Teledyne Advanced Pollution Instrumentation. Previously, he was director of engineering, managing new product development and sustaining engineering.
Picture: David Neuschuler.
Neuschuler began his career in the advanced technology division at Tetra Tech/Honeywell, where he designed and packaged digital and analog simulators and test fixtures and co-authored several studies and reliability prediction analyses. He later joined Biospherical Instruments, rising from lead engineer to VP of engineering and manufacturing responsible for a $1.2m budget for new and existing microprocessor-based scientific products.
Neuschuler has a B.S. degree in electronic technology from Southern Illinois University and has studied management, physics, mathematics, microprocessor and electrical engineering at the University of California San Diego.
"David has a long history with instrumentation and electrical systems that brings a new dimension to the technical capabilities of the company," says RASIRC's founder & president Jeffrey Spiegelman. "His leadership will allow us to advance our products beyond purification and flow control," he adds.
Tags: RASIRC
Visit: www.rasirc.com