News
16 June 2010
JPSA appoints Worldwide Sales and Marketing director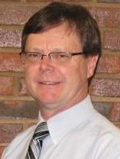 JP Sercel Associates Inc (JPSA) of Manchester, NH, USA, which makes UV laser-based materials processing workstations for wafer processing and micromachining, has appointed John Bickley as Worldwide Sales and Marketing director. He will oversee sales and marketing activities worldwide to further expand the JPSA customer base, says the firm.
Picture: John Bickley.
Charles Cuneo, JPSA president, said: "We are pleased to welcome John as the new leader of our sales and marketing team. He has an impressive background in building sales and market share in key technology markets. This is exactly what JPSA needs as we continue to develop our worldwide presence."
Bickley has more than 20 years experience in sales and marketing for advanced technology companies, including KLA and Keithley Instruments. Most recently, he was director of Business and Product Development for Resodyn Acoustic Mixers Inc. He has also held key Marketing and Sales positions at other technology companies, including Marconi Communications, and Cambridge Instruments Ltd.
Bickley is a University of Aston graduate, where he studied Electrical Engineering. He gained his MBA from Case Western Reserve University in Cleveland, OH, USA.
See related items:
JPSA starts expansion, driven by LED market growth

Search: JPSA Wafer scribing
Visit: www.jpsalaser.com