News
9 June 2010
Osram makes management changes in North American LED business
Lighting firm Osram GmbH of Munich, Germany says that it is reinforcing its aim to take a stronger market position in solid-state lighting and LEDs by making a double change in its North American management.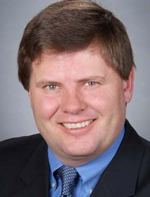 Tom Shottes has assumed responsibility as senior vice president at Osram SYLVANIA of Danvers, MA for its new Professional Solid State Lighting and Light Management System groups. He will be succeeded as CEO of Osram Opto Semiconductors Inc in Santa Clara, CA by Don Klase. Osram says that the changes emphasize the growing importance of semiconductor lighting technologies for the firm.
Picture: Tom Shottes.
In his newly created role, Shottes will be responsible for the development, marketing and sale of professional solid-state lighting (SSL) solutions across North America. "Shottes is the ideal choice to lead Osram SYLVANIA's professional SSL business," believes Osram SYLVANIA president & CEO Rick Leaman. "Tom's many years of experience in LEDs and deep understanding of the lighting business are a powerful combination," he adds.
Shottes started his career with Osram Opto Semiconductors in 1998 where, among other positions, he worked in the area of LEDs for automotive lighting. Before becoming president of Osram Opto Semiconductors Inc, he was VP of sales & marketing. Shottes holds a degree in Business Administration from Massachusetts College of Liberal Arts.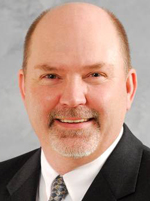 Klase has worked in the semiconductor industry for 26 years and has held management positions of increasing responsibility in sales & marketing at Osram Opto Semiconductors Inc. In 1997, he joined Siemens Microelectronics and later transitioned to Osram Opto Semiconductors in 2004. Klase most recently held the post of VP of sales at the Osram subsidiary. He holds degrees from The Pennsylvania State University (electrical engineering technology) and Linfield College (management).
Picture: Don Klase.
Visit: www.sylvania.com
Visit: www.osram-os.com