News
10 March 2010
Nitronex recruits Diane DuVall as director of North American Sales
Nitronex Corp of Durham, NC, USA, which manufactures gallium nitride on silicon (GaN-on-Si) RF power transistors, has recruited Diane DuVall as director of North American Sales, and appointed three sales representative firms. Nitronex says the appointments are part of its strategy to expand sales and customer support in North America.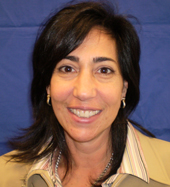 Most recently, DuVall set up sales, marketing and operations across the US and Canada at Navman Wireless. Duvall has also held senior sales director positions at Jazz Semiconductor, Skyworks Solutions and Conexant Systems.
Picture: Diane DuVall, Nitronex's new director of North American Sales.
"I am excited to join Nitronex at a key time of its growth and to help bring a strategic account sales focus," said DuVall.
"This appointment demonstrates Nitronex's overall dedication to having a world class sales force," said Gary Blackington, VP of Sales. "We are committed to accelerating our penetration into the North American Military Communications and Electronic Warfare markets, and we continue to support the strong gallium nitride (GaN) market growth. This growth trend has been anticipated by Nitronex and we are, and will remain, proactive in providing superior technology and customer support to our key customers in our target market segments."
Nitronex's three new sales representative firms in North America are: TAI Corporation; Tri-Tech Electronics; and Thom Luke Sales.
"We are very pleased to be representing Nitronex in Maryland and Virginia," said Ed Mihok, president of TAI Corporation. "Nitronex's GaN technology is important to TAI's penetration into the military customers in our territory, and we are excited about our future as part of the Nitronex team."
"We were very excited when we were chosen by Nitronex to represent them in the Upstate New York territory," said Jeff Pauly, president of Tri-Tech Electronics. "Nitronex is one of the fastest-growing RF device companies in our territory and we are thrilled to be a part of their current and future success in our market."
"We see great potential for Nitronex's GaN power devices in the Arizona and New Mexico market," said Joe Marvin, managing partner at Thom Luke Sales. "Nitronex's unique approach to putting GaN-on–Silicon combined with our innovative approach to selling will provide a valuable resource within our customer base."

Search: Nitronex GaN RF power transistors
Visit: www.nitronex.com