News
16 March 2010
Seoul Semiconductor LEDs light up 1000 street lamps in Valencia
Korean LED maker Seoul Semiconductor says that streets will be brighter, tourists safer, and electrical bills smaller in the Mediterranean resort of Valencia, Spain due to 1000 new energy-efficient and cost-effective street lights using its LEDs that have been installed in the municipality of Rafelbunyol.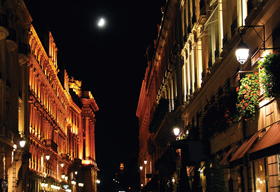 Picture: Street lights in Valencia.
Installation is part of a program initiated by Spain's Revolution LED to replace existing light bulbs on streets and in public facilities throughout the country with high-quality, energy-efficient lighting, and follows a year of testing of Seoul Semiconductor's LEDs by Revolution LED. The firm says that its LEDs offer luminous efficacy of 100lm/W from a single light source, and that they reliably deliver the necessary brightness and last three times longer than traditional street lights.
The three models of lighting products used in the street lights contain 56, 112 and 168 LEDs made by Seoul Semiconductor, respectively. The 56W LED light bulb replaces the existing 160W bulb and lasts three times as long. Revolution LED reports that, as a result of replacing 160W light bulbs with Seoul Semiconductor's LEDs, energy consumption has been reduced 65%. The performance of the light bulbs was verified by Polytechnic University of Valencia and the Valencian Institute of Technology.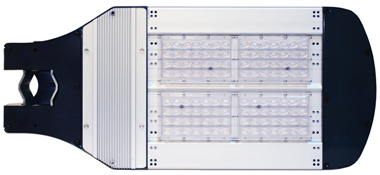 Picture: Detail of LED-based lamp.
Seoul Semiconductor's senior vice president S.M. Lee says that 3000 additional lighting fixtures will soon be installed throughout the Valencian Community. In addition, product testing is underway in the Atlantic coastal community of Jerez, Spain, where 23,000 street lights will be replaced.

Search: Seoul Semiconductor LEDs Streetlighting
Visit: www.acriche.com