News
14 October 2010
ClassOne Equipment joins FOA
ClassOne Equipment has joined the Fab Owners Association (FOA) as an Associate Member. Based in Atlanta, GA, USA, the firm supplies high quality, refurbished wafer fabrication and metrology equipment to the Semiconductor, Nanotechnology, and MEMS industries. Focus areas include: Suss and EVG Mask Aligners, Semitool Wet Process Equipment, Hitachi SEMs, and KLA-Tencor wafer metrology tools.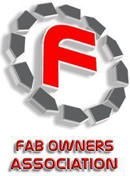 According to the firm, its wafer fab and metrology tools are offered at up to 65% less then their original price, and are fully refurbished to meet original specifications. Equipment installation support is available, as well as training, spare parts, and service.
FOA device-maker member companies represent approximately 1.3m eight-inch- equivalent monthly wafer starts and approximately US$20bn in annual revenues. Members include: Anadigics Inc, Avago Technologies, Fairchild Semiconductor, Freescale Semiconductor, Infineon Technologies AG, International Rectifier, Jazz Semiconductor, Philips Lumileds, Skyworks Solutions, and TriQuint Semiconductor. ClassOne joins as FOA's 64th member.
FOA of Cupertino, CA, USA is an international, non-profit, mutual benefit corporation composed of semiconductor and MEMS manufacturers, senior industry professionals, and industry suppliers from around the world. Founded in 2004, the organization was conceived to provide a forum for semiconductor manufacturing executives to discuss and act on common manufacturing issues.
ClassOne moves to meet increased market demand for reconditioned semiconductor equipment

Search: ClassOne Equipment FOA
Visit: www.waferfabs.org
Visit: www.ClassOneEquipment.com
For more: Latest issue of Semiconductor Today