News
12 October 2010
Solyndra launches 'fastest and easiest-to-install' rooftop solar system
At this week's Solar Power International 2010 show in Los Angeles, Solyndra Inc of Fremont, CA, USA, which manufactures copper indium gallium diselenide (CIGS) photovoltaic (PV) systems consisting of panels and mounting hardware for commercial rooftops, is launching the Solyndra 200 Series, which builds on technology proven on more than 500 rooftops worldwide to offer what is claimed to be fast, simple installation (coming complete with all mounting hardware included), a low distributed load, and low overall installed cost.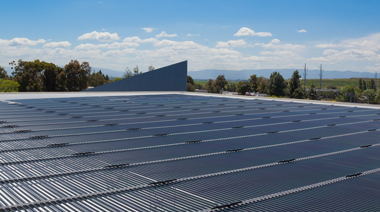 Picture: 200 Series installation in Northern California.
"The simple connection system allows the panels and mounts to snap together easily and significantly reduces balance-of-system costs," says president & CEO Brian Harrison. "Because the 200 Series requires no tools for installation, it is the fastest and easiest-to-install flat rooftop solar system available," he claims. "The 200 Series also demonstrates the strength of our product roadmap and ability to continue to increase panel power while lowering the cost of electricity and improving the return on investment," he adds.
Building owners with older or 'value engineered' rooftops benefit from the lightweight panels (roof load of 2.8lbs/ft 2), which have no need for penetrations or ballasting and can be installed much faster than flat panels on a typical roof, it is claimed, minimizing business disruption during installation and reducing labor costs. The shorter project duration is also a benefit for installers who can complete more projects during critical seasons. The use of 80% fewer parts per kW than previous systems and the elimination of array grounding further lowers the balance of system (BoS) costs.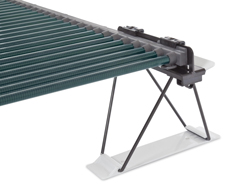 Picture: No tools are required to assemble Solyndra panels together with the mounts, and the system rests on the roof with no penetrations required.
One of the first 200 Series installations in the USA was performed by Panelized Solar, a Gold Solyndra Solutions Provider. "We knew the tool-free design would be fast, but we were still surprised by how fast and easy the 200 Series was to install," says Panelized Solar's president Keith Coonce. "Our installation team was able to finish the 238kWp installation of more than 1100 panels in just three days."
Solyndra says that optimized light collection and enhancements to the module improve the 200 Series panel's ability to capture direct, diffuse and reflected sunlight across the 360-degree photovoltaic module surface, making it the firm's most powerful panel (a design augmented further if combined with a reflective 'cool roof'). The wider spacing of the modules and the Solyndra design offers 'broader shoulders' or more uniform energy collection throughout the day than traditional flat panels, the firm claims.
The cylindrical module shape also allows Solyndra panels to be placed horizontally and significantly closer together than conventional panels. Panels can be oriented in virtually any direction, offering greater flexibility for rooftop applications. Solyndra says that the design of its systems also provides superior wind, soiling and snow performance. By allowing the wind to flow through the modules, Solyndra 200 Series panels require no penetrating mounts in winds up to 130mph.
Visit: www.solyndra.com
For more: Latest issue of Semiconductor Today