10 December 2014
DILAS appoints business development director
DILAS Diode Laser Inc in Tucson, AZ, USA, a subsidiary of diode laser maker DILAS of Mainz, Germany, has appointed Dr Chris Ebert as its new business development director & regional sales manager (East).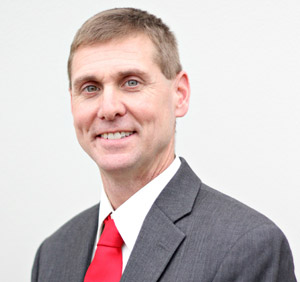 The firm says that Ebert has an extensive background in working together with customers on complex, technical projects, and delivering sustainable value. In his new position, he will focus on servicing commercial and defense customers, while also providing strategic direction to DILAS Diode Laser Inc to ensure that customers' needs continue to be met into the future.
Before joining DILAS, Ebert was business development manager at Advanced Energy, responsible for expanding sales of in-situ temperature measurement technology to capital equipment OEM's, specifically in high-technology fields such as semiconductor equipment. Previously, from 2005–2011, he held several positions at nLight Photonics, including product line manager for fiber-coupled diode modules. His earlier experience includes numerous positions in the semiconductor industry.
Ebert earned a B.S. in Applied Physics from Yale University and he has a Ph.D., also in Applied Physics, from Stanford University.
Tags: DILAS Diode laser
Visit: www.dilas.com