28 January 2014
EPC appoints VP of sales for the Americas
Efficient Power Conversion Corp (EPC) of El Segundo, CA, USA, which makes enhancement-mode gallium nitride on silicon (eGaN) power field-effect transistors (FETs) for power management applications, says that Andrea Mirenda has joined it as vice president, Americas sales, with the primary responsibilities of creating and implementing sales strategies to achieve the firm's global sales objectives.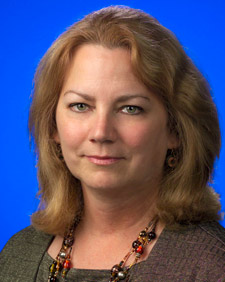 Picture: Andrea Mirenda, vice president, Americas sales.
Ms Mirenda has over 25 years of marketing and sales operation experience within the semiconductor industry. "Andrea's extensive experience in all aspects of marketing and sales operations within the power semiconductor industry brings valuable insight and demonstrated success to our sales organization," comments Steve Colino, VP of marketing and sales.
Mirenda joins EPC from Vishay, where most recently she was a VP for regional marketing responsible for leading a team developing, communicating and executing global market penetration strategies in the power MOSFET division. She also spent five years with Fairchild Semiconductor as VP of corporate marketing and global EMS sales, with responsibilities for brand management, company positioning and sales management activities. Earlier in her career, Mirenda held leadership positions with Hitachi Americas, as well as with Chips and Technologies.
Tags: EPC E-mode GaN FETs
Visit: www.epc-co.com