1 April 2015
Rubicon appoints GTAT's former VP of crystal growth systems development as CTO
Rubicon Technology Inc of Bensenville, IL, USA (which makes monocrystalline sapphire substrates and products for the LED, semiconductor and optical industries) has appointed Dr Christine Richardson as chief technology officer. She will take responsibility for the ongoing development of Rubicon's technology platforms and will lead R&D activities.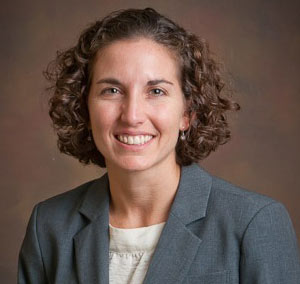 Picture: Rubicon's new chief technology officer Christine Richardson.
Richardson has over 15 years of senior technology leadership experience and was formerly VP of Crystal Growth Systems Development & Engineering at GT Advanced Technologies (GTAT). Her earlier experience includes leading photovoltaic technology development for GTAT; senior director of Advanced Process Development for Evergreen Solar; and process development engineering for Advanced Micro Devices.
Richardson has a Ph.D. in Applied Physics from the California Institute of Technology (CalTech), M.S. degrees in Applied Physics and Materials Science and Engineering from Harvard University and Stanford University respectively, and a B.S. in Materials Science and Engineering from Johns Hopkins University.
"Technology is the heart of everything we do – it's the key to reducing product costs, maintaining our quality leadership, and developing industry-changing new sapphire products," says Rubicon's CEO Bill Weissman. "Christine's proven leadership skills and deep technical knowledge will help us optimize our current technology and accelerate the introduction of new products."
Tags: Rubicon Sapphire substrates
Visit: www.rubicontechnology.com