25 February 2015
Solar Frontier's residential and commercial systems chosen for UEI's self-consumption storage device
Tokyo-based Solar Frontier – the largest manufacturer of CIS (copper indium selenium) thin-film photovoltaic (PV) solar modules – and energy provider Unendo Energia Italiana (UEI) of Milan, Italy are collaborating to provide solar energy systems that combine Solar Frontier's residential PowerSets and commercial PowerSaver with Unendo's storage solutions.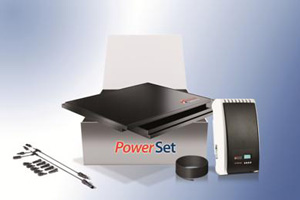 Picture: Solar Frontier's residential PowerSet solution. 
Already a distributor of Solar Frontier's PowerSets, Unendo Energia Italiana now supplies residential customers by combining Solar Frontier's optimized systems with its CU-Q storage solution, enabling homeowners to generate and consume up to 93% of their own electricity.
Commercial customers benefit from similar advantages through Solar Frontier's PowerSaver, optimized PV solutions for self-consumption adapted to the specific needs of each business. Projects in Italy implemented by UEI are said to show the advantage of combining these with Unendo's energy supply solutions: higher independence from grid-sourced electricity and, consequently, lower energy bills.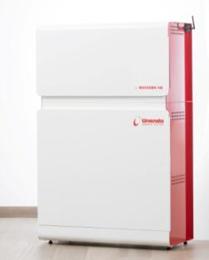 Picture: Unendo Energia Italiana's CU-Q storage solution.
"In the last few years and especially since the end of the 'Conto Energia V' [Italian feed-in premium], energy self-consumption has become increasingly important," says UEI's managing director Giuseppe Pirola. "In such a market environment, systems that generate the highest possible energy output have become the main focus," he adds. "Our experience shows that Solar Frontier offers the maximum level of optimization between modules and electrical components. On top of that, customers benefit from Solar Frontier's CIS technology, which generates high output even in unfavorable conditions. Combined with our intelligent storage device, CU-Q, our customers now have the opportunity to be independent, day and night, from external energy suppliers and price deviations."
Strengths that distinguish CIS from other technologies include high performance under low light conditions and partial shading, high temperature stability, and a boost in power output after initial exposure to sunlight (the 'light soaking effect'). The configuration of Solar Frontier's PowerSystems is designed to leverage these strengths, enabling CIS systems to start working earlier in the day and shutdown later in the evening, so that more energy is produced under real conditions, it is claimed.
"Customers are realizing the benefit of optimized solutions in which components complement each other, resulting in the highest possible yields," says Wolfgang Lange, managing director of Solar Frontier Europe GmbH of Munich, Germany. "The combination of our PowerSystems with Unendo's intelligent storage devices represent the optimal solution for residential and commercial customers, as they can generate their own energy at a lower price than offered by external providers," he claims.
Tags: Solar Frontier CIS thin-film PV modules CNSE
Visit: www.solar-frontier.com
Visit: http://unendoenergia.it