9 March 2015
Thermco Systems starts up operations in China
Thermco Systems, a division of Tetreon Technologies Ltd of Washington, West Sussex, UK has opened its new facility in Wuxi, China (80 miles west of Shanghai).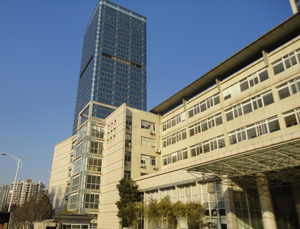 Thermco Systems (Wuxi) Ltd will use the center for its sales, service and manufacturing operations within China. The firm says that this move follows strong demand throughout the Asian market for Thermco furnace products in the semiconductor and PV markets.
"The Wuxi facility is a key step in our strategy to enhance our presence in the Chinese market by giving our customers local sales, service and manufacturing support," says Thermco Systems' CEO Gerry Thurgood. "This actions follows on the heels of the recent opening of our office in Taiwan and demonstrates our long-term commitment to the region." 
Thermco Systems has sold over 30,000 furnaces horizontal diffusion furnaces since its founding in 1962. The firm designs and manufactures furnace systems, custom wet benches and chemical handling equipment for the semiconductor, MEMS, LED, photovoltaic and nanotechnology industries.
Thermco Systems adds Taiwan sales manager

Tags: Thermal processing systems
Visit: www.thermcosystems.com