20 May 2015
Peregrine announces appointments at its newly formed HPA business unit
Peregrine Semiconductor Corp of San Diego, CA, USA, a fabless provider of radio-frequency integrated circuits (RFICs) based on silicon-on-insulator (SOI), has promoted Duncan Pilgrim to VP and general manager of its newly formed high performance analog (HPA) business unit.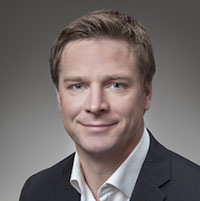 Picture: Duncan Pilgrim is promoted to VP and general manager of Peregrine's newly formed HPA business unit.
"Peregrine Semiconductor was acquired by Murata last December, and they have given us the charter to continue to grow our product offerings," says Peregrine's CEO Jim Cable. "To improve alignment with Murata and better serve our customers, we have formed two separate product divisions. Duncan's strong marketing and engineering background makes him ideally suited to lead the new HPA division," he adds.
Prior to his promotion, Pilgrim served as Peregrine's VP of marketing. Pilgrim, a 17-year semiconductor industry veteran, joined Peregrine in 2010. He previously served as VP of marketing for Sequoia Communications and held product, strategic and technical marketing roles at RFMD. His strong technical background comes from engineering positions at RFMD, GEC Plessey Semiconductor and Marconi. Pilgrim earned a master's degree in business administration from Wake Forest University and a bachelor's degree in electronic engineering from University of Birmingham in the UK.
Peregrine has also appointed Takaki Murata to the role of VP of business development for the HPA business unit. Murata will be based in Peregrine's San Diego headquarters.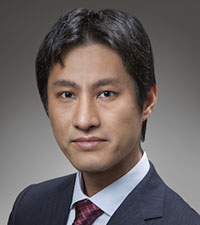 Picture: Takaki Murata is appointed VP of business development for the HPA business unit.
"On the heels of the Murata acquisition, I am excited to announce that Takaki Murata will be joining the Peregrine team as vice president of business development for HPA," says Duncan Pilgrim, VP & general manager of Peregrine Semiconductor's HPA business unit. "Takaki's strong technical understanding of RF technologies, coupled with his 10 years of experience at Murata, makes him the perfect support as we begin to leverage and blend our leadership position in RF with the packaging and filter dominance of Murata," he adds. 
Murata was previously in charge of strategic sales planning and marketing as senior manager in the EMI filter product division of Murata Manufacturing. As part of a rotational leadership program, he worked several functions within Murata Manufacturing including cooperate accounting, product engineering of RF front-end modules and antennas and research and development of surface acoustic filters and ceramic materials. Murata earned a Ph.D. in electrical and electronic engineering from Chiba University, a master's degree in material science and engineering from Pennsylvania State University and a bachelor's degree in electrical and electronic engineering from Kyoto University.
Peregrine's HPA division serves more than 4000 global customers in end markets ranging from wireless infrastructure and wired broadband to test & measurement (T&M), automotive and aerospace & defense. Products include RF switches, digital step attenuators (DSAs), digitally tunable capacitors (DTCs), tuning control switches, power limiters, phase-locked loops (PLLs), mixers, prescalers, DC-DC converters and monolithic phase and amplitude controllers (MPAC).
Tags: Peregrine CMOS SOI Murata
Visit: www.psemi.com