15 September 2015
Seoul Semiconductor to mass produce Wicop LEDs
South Korean LED maker Seoul Semiconductor is to mass produce its Wicop (Wafer Level Integrated Chip on PCB) LEDs for use in lamps. Designed to directly connect the chip to the PCB, Wicop does not require the packaging processes, such as die bonding or wire bonding, which are necessary for conventional LED package production.  Furthermore, Wicop does not require the main LED package component parts, such as lead frame, gold wire, etc. Wicop overcomes the limits of existing CSP (Chip Scale Package), adds the firm.
Conventional LEDs that require packaging processes, such as die bonding and wire bonding, have a package size larger than the chip size (the size of the chip cannot be made smaller), but with Wicop the size of the chip and the package is the same.
CSP technology, derived from silicon semiconductor manufacturing, is a technology to miniaturize the size of semiconductor parts (package) to the size of a chip. Generally, when the size of the package does not exceed more than 1.2 times the chip, it is classified as CSP. Some firms introduced this technology into LED products in 2012, but because those products required bonding equipment, intermediate substrate or ceramic or silicon material to attach the chip to the PCB, it is difficult to see the technology as a complete CSP, concludes Seoul Semiconductor.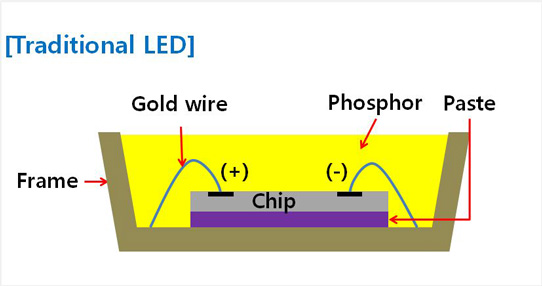 Figure 1: Conventional LED package.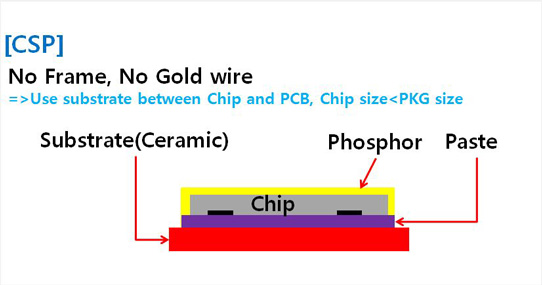 Figure 2: CSP - Use of intermediate substrate between Chip and PCB.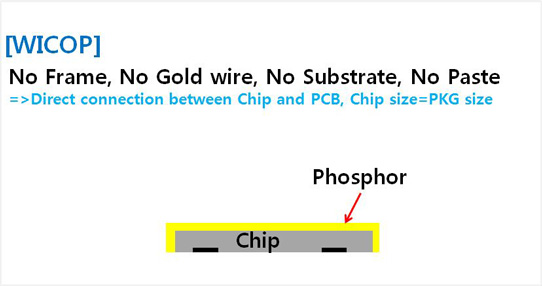 Figure 3: Wicop - Direct connection between Chip and PCB.
Seoul Semiconductor has released the first complete concept of Wicop products in which the size of the package is the same as that of the chip. Since 2013, Seoul Semiconductor has supplied Wicop to customers for use in LCD backlighting, camera flash and vehicle head lamps. Now, with the release of its LED package Wicop2 for use in lamps, the firm is making the technology applicable to all fields of LED industry. Seoul Semiconductor plans to actively target a LED lighting-source market in lights, vehicle, and IT parts.
Mr Kibum Nam, head of the Central Research Center of Seoul Semiconductor, said, "Through the development of Wicop, which is an innovative small sized, highly efficient LED technology, the effective value of packaging equipment which was once essential in semiconductor assembly process will noticeably decrease. As all of the parts which had been used for more than 20 years will not be necessary any more, there will be a huge change in the future LED industry".
Tags: Seoul Semiconductor LEDs
Visit: www.SeoulSemicon.com