17 July 2018
FLOSFIA demonstrates first gallium oxide normally-off MOSFET
© Semiconductor Today Magazine / Juno PublishiPicture: Disco's DAL7440 KABRA laser saw.
Generating annual sales of more than $20bn, silicon currently dominates the market for power semiconductor devices. However, when deployed in power systems, 10% of electrical energy can be wasted as heat. Addressing this weakness is not easy, because silicon devices are approaching their theoretical limit. Industry has therefore been targeting higher efficiencies using new semiconductor materials.
Gallium Oxide (Ga2O3) is a promising material for next-generation low-loss power devices. It comes in five different phases, with its α-phase (which takes the corundum crystal structure) having the most attractive material properties. With a wide bandgap of 5.3eV and high electric breakdown field strength, α-Ga2O3 can better withstand high-voltage applications, making it possible to replace existing silicon and silicon carbide (SiC) power semiconductors.
Kyoto University demonstrated the first single-crystal growth of α-Ga2O3 on sapphire in 2008. In 2015 an α-Ga2O3 Schottky barrier diode (SBD) showing record low specific on-resistance of 0.1mΩcm2 was fabricated by FLOSFIA Inc (a spin-off from Kyoto University in 2011 specializing in forming thin films by mist chemical vapor deposition, which is being commercialized as MISTDRY technology). FLOSFIA then made a big step toward commercialization by launching an engineering sample of an α-Ga2O3 SBD in a TO220 package.
Another challenge is to demonstrate an α-Ga2O3 metal-oxide-semiconductor field-effect transistor (MOSFET). However, in 2016 FLOSFIA and Kyoto University jointly discovered that p-type iridium oxide (Ir2O3), which has the same corundum structure as the α-Ga2O3, could be expected to form a Ga2O3-based power MOSFET.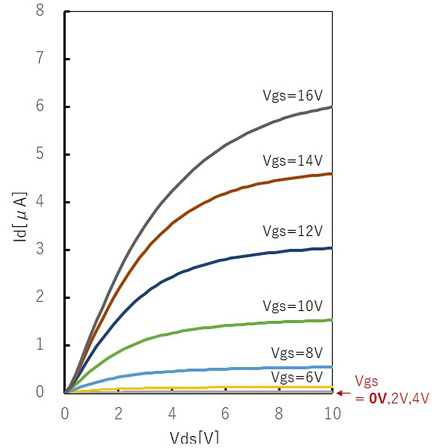 Figure 1. I-V curve of normally-off Ga2O3 MOSFET.
FLOSFIA has subsequently demonstrated the first α-Ga2O3 normally-off MOSFET (see Figure 1). This consists of an N+ source/drain layer, a p-type well layer, a gate insulator, and electrodes (Figure 2 and 3) The gate threshold voltage (extrapolated from the I-V curve) was 7.9V. The device is made of a novel p-type corundum semiconductor that functions as an inversion layer. FLOSFIA claims that this is groundbreaking since there has been no theoretical study predicting p-type material that is compatible with n-type Ga2O3 until it discovered the p-type Ir2O3.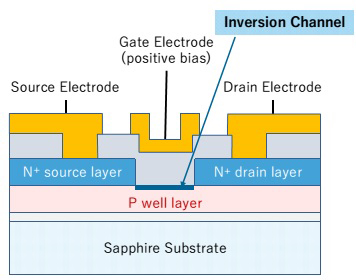 Figure 2. Cross-sectional schematic of device.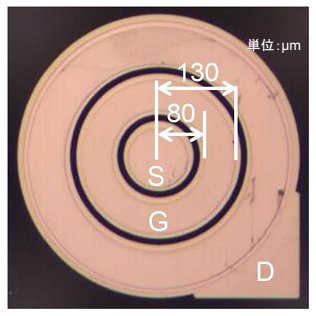 Figure 3. Optical micrograph of normally-off Ga2O3 MOSFET.
FLOSFIA plans to develop its own production lines for manufacturing 'GaO' series α-Ga2O3 power devices, starting with SBDs in TO220 packages and then MOSFETs, for use in AC adapters, robot driver circuits, electric vehicles, home appliances, power conditioner for solar cells etc. It is reckoned that GaO has the potential to shrink inverter size tenfold and to halve cost while maximizing conversion efficiency.
Silvaco's device simulator selected by FLOSFIA for developing GaO power devices
DENSO and Kyoto spin-off FLOSFIA to develop gallium oxide-based power semiconductor device for EVs
Tags: GaO
Visit: www.flosfia.com