19 June 2018
CST Global appoints ISO 9001:2015 quality and supply chain manager
© Semiconductor Today Magazine / Juno PublishiPicture: Disco's DAL7440 KABRA laser saw.
III-V optoelectronic foundry Compound Semiconductor Technologies Global Ltd (CST Global) has appointed John Kane as quality and supply chain manager, reporting to the senior management team and responsible for the ISO 9001:2015 Quality Management System (QMS) at its site in Blantyre, near Glasgow, Scotland, UK. The QMS scope includes all 3" and 4" wafer fabrication and test processes and is a requirement for supplying customers operating in the data-center, cloud and telecoms markets.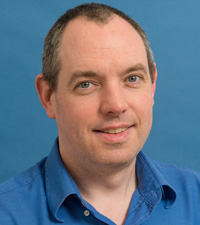 Picture: CST Global's new quality and supply chain manager John Kane.
"ISO 9001:2015 is the highest quality standard available for company processes. It impacts the entire business and it requires all staff to take responsibility for their individual part in the process," notes Kane. "My role includes developing our existing business systems and processes through Continuous Improvement, which I will extend to our key subcontractors. I will also maintain the management, production and test processes necessary for improved communication and control, both within and outside the company. It is a complex and competitive market with an integrated supply chain, so I must also take responsibility for business risk management," he adds.
Kane has over 20 years of semiconductor experience in quality, engineering, management and commercial roles. His quality management experience includes supplier, product and customer quality process implementation to exacting AS9100 and TS16949 standards. He is also ISO9001:2015 Lead Auditor qualified and has led cross-functional teams for continuous improvement, process qualification, new product introduction (NPI) and production transfer projects in tier-1, semiconductor and electronics manufacturing companies.
Kane has held senior quality, engineering and account management positions in Spirit Aerosystems, Jabil, Sumco Europe Sales, MEMC UK, EKC Technology and Motorola. He also has an Applied Physics with Semiconductor Electronics degree.
Tags: CSTG
Visit: www.CSTGlobal.uk