28 March 2018
Fairview launches E- and W-band PIN diode waveguide switches
© Semiconductor Today Magazine / Juno PublishiPicture: Disco's DAL7440 KABRA laser saw.
Fairview Microwave Inc of Lewisville, TX, USA has released a new line of E- and W-band millimeter-wave single-pole single-throw (SPST) and single pole double-throw (SPDT) PIN diode waveguide switches offering an ultra-broadband frequency range with fast switching performance.
Suitable for telecoms, test instrumentation, R&D programs and radar front ends in applications that involve general switching, receiver protection, pulse modulation and antenna beam switching, the four new PIN diode waveguide switches feature fully integrated WR10 and WR12 waveguide ports that support a UG387/U flange and cover E-band (60-90GHz) and W-band (75-110GHz) frequencies.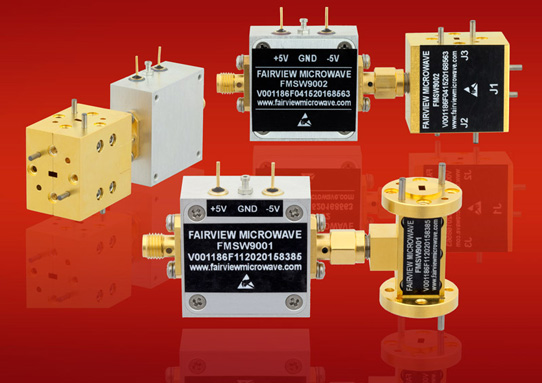 The designs use gallium arsenide (GaAs) beam-lead diodes and low-loss Fin-line technology, yielding 4dB typical insertion loss, 25dB of isolation and fast switching speed of < 300ns. Fully integrated TTL driver circuitry with an SMA connector control port provides ease of use. All models require a dual voltage bias of +5/-5Vdc and have a maximum rated CW input power level of 0.5dBm. Rugged MIL-grade compact package configurations integrate both switch and control packaging and offer maximum performance and reliability over a full temperature range of -55°C to +85°C.
"These waveguide switches usually command long lead-times, but Fairview has four different models available off-the-shelf and ready for delivery," says product manager Tim Galla. Fairview's new E- and W-band PIN diode waveguide switches are in stock and ready for immediate shipment with no minimum order quantity.
Tags: SPDT
Visit: www.fairviewmicrowave.com/rf-products/