24 May 2018
BluGlass appoints Stephe Wilks as director
© Semiconductor Today Magazine / Juno PublishiPicture: Disco's DAL7440 KABRA laser saw.
BluGlass Ltd of Silverwater, Australia has appointed Stephe Wilks to its board of directors.
Spun off from the III-nitride department of Macquarie University in 2005, BluGlass is commercializing its proprietary low-temperature remote-plasma chemical vapor deposition (RPCVD) process for manufacturing indium gallium nitride (InGaN)-based LEDs, power electronics and solar cells, offering advantages including higher performance and lower cost, it is claimed.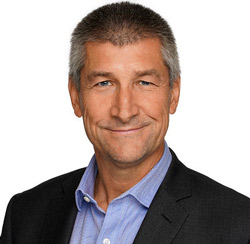 Picture: Stephe Wilks.
Wilks is a professional company director, with a long record of leading successful global technology companies in high growth and disruptive industries. He has headed several Australian and international technology firms, including as regional director (Asia & Japan) – Regulatory Affairs for BT Asia Pacific, managing director of XYZed Pty Ltd (an Optus company), chief operating officer of both Nextgen Networks and Personal Broadband Australia, and as consulting director of NM Rothschild & Sons.
Wilks is chair of Australia's largest private IT services company Interactive. He also serves as non-executive director of Sirion Global (part of the HeliosWire IoT satellite group) and of DataDot Technology. BluGlass reckons that his finance, strategic management, M&A and public affairs experience will add significant value to its board.
Wilks also has Science and Law degrees from Macquarie University and a Master of Laws from the University of Sydney.
"Stephe's extensive technology leadership, strategic finance, M&A and governance expertise will make an important contribution to the development and implementation of our commercialization strategy," believes chairman William Johnson.
BluGlass has also announced the retirement of Chandra Kantamneni as non-executive director. Kantamneni has been a director since the firm's initial public offering and listing in 2006. "On behalf of the entire board and management, I would like to thank Chandra for his significant contribution to the development of the company over the last 12 years," says Johnson.
Visit: www.bluglass.com.au