30 October 2018
StratEdge appoints VP of global sales
© Semiconductor Today Magazine / Juno PublishiPicture: Disco's DAL7440 KABRA laser saw.
StratEdge of San Diego, CA, USA (which designs and manufactures packages and provides chip assembly & test services for microwave, millimeter-wave and high-speed digital devices) has appointed Casey Krawiec as VP of global sales, responsible for high-speed, high-frequency semiconductor packages and assembly & test services.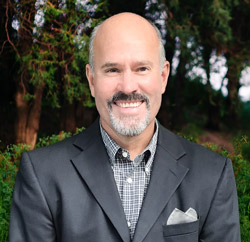 Picture: Casey Krawiec, VP of global sales.
Krawiec has worked for companies involved with wafer preparation, microelectronic assembly and packaging for almost 25 years. After earning a Bachelor of Science degree in Mechanical Engineering from the University of Kentucky and a Master of Business Administration from the University of Louisville, he was a design engineer for the Department of Defense for several years. He began his career in microelectronics at Kyocera, worked for six-and-a-half years at StratEdge, and most recently, was director of sales & marketing at Quik-Pak.
Krawiec has developed and taught several introductory courses on microelectronic packaging for the International Microelectronics and Packaging Society (IMAPS). He's a past chair of the San Diego IMAPS chapter and has been involved with mentoring engineering students at San Diego universities.
"With its expertise with high-performance, high-frequency packaging, StratEdge is poised to be a key supplier for companies producing high-frequency and high-power chips," believes Krawiec. "There are numerous applications involved with 5G build-out, satellite programs, automotive and other industries where StratEdge's technology will be highly advantageous," he adds.
"Casey's technical background and years of experience in the packaging world enable him to work with our customers to ensure that they get the packages and assembly & test services that best suit their devices and applications," says president & CEO Tim Going.
Tags: StratEdge
Visit: www.stratedge.com