17 April 2019
Altum RF announces founder Greg Baker as CEO
Altum RF of Eindhoven, The Netherlands, a start-up that designs high-performance millimeter-wave to digital solutions for next-generation markets and applications, has announced its founder Greg Baker as its CEO.
Founded in 20018, Altum RF's engineers are employing decades of modeling expertise and system applications knowledge to develop products based on proven technologies like gallium arsenide (GaAs), gallium nitride (GaN), silicon germanium (SiGe) or RF CMOS for commercial and industrial applications. Working with both customers and global partners on technical support and customer service, the firm says it can significantly shorten product development cycles by managing the entire supply chain from design to packaging, testing and qualification. Applications span telecoms, 5G, Satcom, radar sensors, test & measurement, aerospace & defense and industrial, scientific & medical (ISM). Altum RF adds that it has strategic roadmaps to rapidly expand its product portfolio.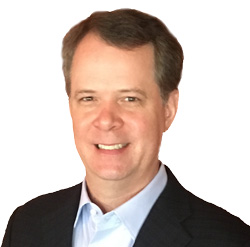 Picture: Altum RF founder Greg Baker.
With more than 25 years of experience in the RF and microwave semiconductor industry (including component design, business development, marketing and sales), Baker has a clear understanding of product development, operations and supply chain management, customer partnerships, sales channels and strategic marketing, says the firm.
Most recently with MACOM as senior VP & general manager of its RF & Microwave business unit, Baker also previously served as CEO of Nitronex LLC. Prior to that, he was general manager of RF Small Signal Products at NXP Semiconductors and senior VP of sales & marketing at Mimix Broadband Inc. Earlier in his career, he held numerous technical and managerial positions at Sirenza Microdevices over ten years, including VP of international sales, VP & general manager of the Standard Products unit, VP of engineering, and senior director of marketing.
"It is an exciting time in the RF and microwave industry, and I am eager to start this new international company and build a strong technical team to support customers and meet the market's requirements for innovative products," says Baker. "I look forward to working with our customers to provide world-class technical support and solutions, with a focus on quick time-to-market utilizing our top-tier operations supply chain for fabrication, packaging and testing of products," he adds.
Baker has a BSEE from Texas A&M University, an MSEE from Georgia Tech and an MS in Global Finance from Hong Kong University of Science and Technology/New York University Stern School of Business.
Visit:  www.altumrf.com