10 December 2019
BluGlass appoints James Walker as non-executive chair, replacing Bill Johnson
BluGlass Ltd of Silverwater, Australia – which was spun off from the III-nitride department of Macquarie University in 2005 – says that James Walker has accepted the role of non-executive chair, from 7 February 2020 after Bill Johnson's resignation from the board takes effect.
Walker has served on the board since July 2017 and is currently chair of the Audit and Risk Committee (a role that he will relinquish).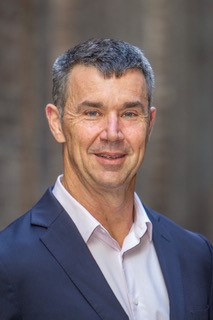 Picture: James Walker, BluGlass' non-executive chair.
As an experienced leader in commercializing new technologies across global markets, Walker will work closely with the executive team to further drive the focus on delivering near-term commercial revenue and business opportunities.
"With the technical advances made, in particular in the area of RPCVD [remote-plasma chemical vapor deposition] tunnel-junction development, the company has never been closer to generating business revenues and proving the value of its extensive intellectual property portfolio," comments Walker. "I also believe the laser diode business will provide validation in the coming year of the wider commercial opportunities this technology will bring," he adds.
After almost three years as chair of the board and ten years as a director, Johnson has decided to step down to focus on his other business interests. "I am proud to have played a role in the company's progress from being focused on pure research to now working towards delivering commercial outcomes," says Johnson.
"Since joining the board in 2010, Bill has been instrumental in the company's development and provided invaluable industry insight, guidance and support to the board, management and technical team," comments Walker.
Visit: www.bluglass.com.au