9 July 2019
Picosun launches ALD product platform for up to 200mm wafer applications
At SEMICON West 2019 in San Francisco, CA, USA (9-11 July), atomic layer deposition (ALD) thin-film coating technology firm Picosun of Espoo, Finland has launched PICOSUN Morpher, a new ALD product platform for up to 200mm wafer markets in 'Beyond CMOS' and 'More than Moore' applications.
The new platform is designed to enable fast, cost-efficient, high-volume production of, for example, MEMS, sensors, LEDs, lasers, power electronics, optics and 5G components, with high process quality, reliability and operational agility.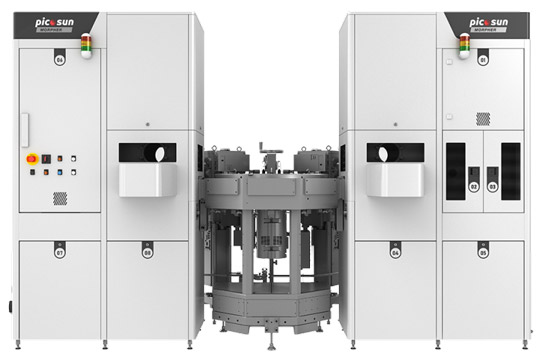 "Morpher starts a completely new era in PICOSUN products, enabling the most advanced devices and components for IoT [Internet of Things], 5G communications, autonomous transportation, AR [augmented reality] and VR [virtual reality], to name just a few end-applications," says chief technology officer Dr Jani Kivioja.
Picosun says that Morpher adapts to the changing needs of different business verticals, from corporate R&D to production and foundry manufacturing, adding that versatility in substrate materials, substrate and batch size, as well as a comprehensive process range, make it a transformable, all-inclusive manufacturing tool for a wide range of semiconductor industries. The SEMI-certified Morpher comes with completely new software where intuitive and user-friendly HMI allows unified control of the whole cluster.
"Morpher's flexibility and adaptability, combined with the latest design attributes and the state-of-the-art software truly manifest our slogan 'Agile ALD'," says Kivioja. "Together with our comprehensive consultancy, knowledge transfer and lifecycle management services we provide our customers a genuinely strategic partnership to keep them at the cutting edge of their industries."
Tags: ALD
Visit: www.picosun.com