10 October 2019
Lumileds launches high-efficacy, high-quality LUXEON CoB Core Range PW LED line for high-impact retail and indoor area lighting
Lumileds LLC of San Jose, CA, USA has introduced LUXEON CoB Core Range PW, a line of chip-on-board LEDs specifically built for high efficiency and the light quality. The CoBs deliver convenient below-blackbody color point, bringing out the vibrancy and saturation of colors, making the new line suited to high-impact retail, indoor area lighting and other commercial lighting applications.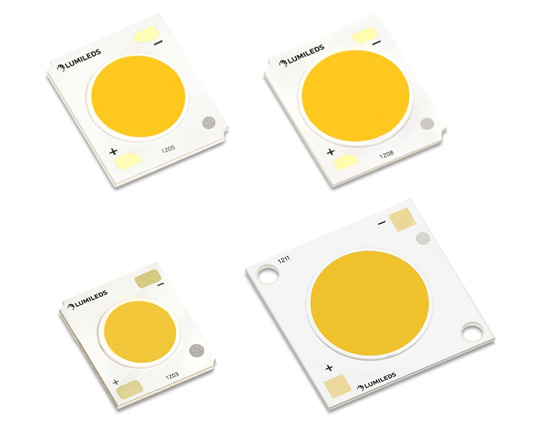 Lumileds proprietary SLA phosphor technology enables what is claimed to be the highest efficacy in the industry at 138lm/W and a color temperature of 4000K 90CRI (color rendering index). "We're always testing new phosphors to hit on the ideal combination of color point and performance," says LUXEON CoB Core Range PW product manager Keen Oun Yap. "This new line of CoBs features outstanding color stability and performance over time."
LUXEON CoB Core Range PW is offered in a variety of light-emitting surfaces (LES), from 9mm to 19mm, and in correlated color temperatures (CCTs) of 3000K, 35000K and 4000K at 90CRI to suit various applications and requirements. The CoB utilizes what is claimed to be the industry's lowest thermal resistance MCPCB package, which reduces heat-sink requirements and final fixture size.
Tags: Lumileds
Visit: www.lumileds.com