News
15 June 2006
RoHS compliant 0.5 - 3.0 GHz switch from M/A-COM
M/A-COM, a business unit of Tyco Electronics, has introduced a new RoHS compliant SP3T diversity switch for applications requiring cross-modulation performance in the cellular and PCS bands.
MASWSS0191 is a high power switch with low control current. It is suitable for CDMA handsets and other applications that require switching to take place on a
single antenna. MASWSS0191's RoHS compliant, "super thin", 2 mm 8-lead STDFN packaging is suited for low profile architectures or as a known good die substitute. It is fabricated on a low-cost 0.5-micron gate-length GaAs PHEMT process with full passivation added for robust reliability.
The switch maintains high linearity up to 3.0 GHz with typical performance specifications of high power handling with a P0.1 dB of 37 dBm and a low typical insertion loss of 0.65 dB and an IIP3 of 58 dBm. MASWSS0191 is 100% high power radio frequency (RF) tested to ensure performance compliance.

"We are excited to provide the market with a wide variety of switch products that conform to the RoHS initiative, which is designed to reduce toxic waste generated during the manufacturing process," said Dave Folding, product manager of the Integrated Circuits Products Group, M/A-COM Inc.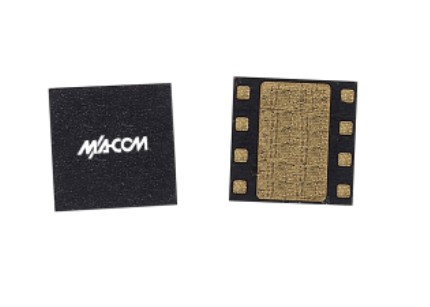 MAWSSS0191 is priced at $0.48 in quantities of 50,000.
Visit: http://www.macom.com