News
22 January 2007
Kyma promotes Edward Preble and Terry Clites, as company co-founder Mark Williams moves-on
Edward Preble and Terry Clites of Kyma Technologies Inc, a supplier of advanced crystalline GaN substrates and related materials, based in Raleigh, NC, USA have both received promotions. Preble takes on the role of chief operating officer (COO), with Clites promoted to the position of Operations Manager. Kyma also announced that Mark Williams, company co-founder and former COO, would be leaving the company.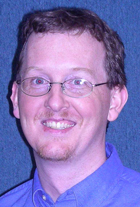 As COO, Preble will be responsible for monitoring and improving operations, and will also play a role in long term strategic planning. He will report directly to Kyma's CEO and president, Keith Evans, who said: "Ed has demonstrated great leadership qualities and has played a very key role in positioning Kyma for a great future. We are very pleased to promote him to this position which is critical to Kyma's continued growth."

Picture: Edward Preble becomes Kyma's new COO.
Preble joined Kyma in 2003 as a senior engineer, and became VP of Engineering in 2005. Prior to Kyma, he was with General Electric Company. Preble received his Ph.D. in Materials Science and Engineering under Professor Bob Davis at North Carolina State University, and has authored over 35 scientific articles. He is an inventor on eight pending patents.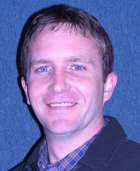 In the role of Operations Manager, Clites will report directly to Preble in his new role as COO, who said: "Terry has done a great job in driving establishment of a quality-minded culture throughout Kyma's organization."
Picture: Terry Clites takes on the role of Operations Manager.
Clites joined Kyma in 2003 as a Crystal Growth Engineer. He was previously a manufacturing engineer at Sony Semiconductor, where he achieved a Certified Six Sigma Black Belt. Clites has an M.S. in Materials Science and Engineering from University of Florida and a B.S. in Ceramic Engineering from Clemson University.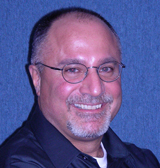 Of Williams' departure, Evans said: "We will miss Mark very much and wish him the all the best in his new endeavors."
Picture: Kyma's CEO Keith Evans.

See related item:
Kyma's native GaN substrates merit defense contract
Visit: http://www.kymatech.com