News
22 March 2007
Andy Matthews becomes OIPT's new MD
Etch and deposition equipment manufacturer Oxford Instruments Plasma Technology (OIPT) of Yatton, UK has appointed Andy Matthews as its new managing director (MD).
Prior to joining OIPT, Matthews was MD of IMI Webber Ltd, a supplier of automotive and pneumatic components, and prior to that he occupied product design and senior technical roles at companies such as British Aerospace and Schlumberger.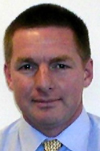 "Oxford Instruments Plasma Technology has enormous potential for growth and operational improvements. I have joined OIPT at an exciting time, especially with the upcoming launch of our new Nanofab products - Nanofab700 and Nanofab800Agile, which will deliver high performance growth of Nanotubes and Nanowires with in-situ catalyst activation and rigorous process control," said Matthews. " In addition to this, my experience in the demanding automotive sector over the past few years will help to focus our efforts to produce a lean efficient organisation that delivers world-class operational performance and faster new product introductions.'
OIPT is a business of Oxford Instruments plc, and provides a variety of semiconductor processing tools for plasma-enhanced deposition and etch, ion-beam deposition and etch, atomic layer deposition (ALD) and molecular beam epitaxy (MBE).
See related item:
Visit: http://www.oxford-instruments.com