News
29 November 2006
Aviza Japan president appointed
Process equipment maker Aviza Technology Inc of Scotts Valley, CA, USA has appointed Dr Masaaki Yashiro as president of Aviza Technology Japan K.K. He will be responsible for managing day-to-day operations, supporting Aviza's current customer base in Japan, and further broadening and strengthening Aviza's market presence in the region.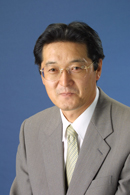 Yashiro will report directly to Rick O'Malley, vice president, Worldwide Sales and Customer Support. "Aviza remains committed to supporting our existing Japanese customers and expanding our presence in this important region," said O'Malley. "Yashiro-san's vast industry experience and wealth of technical expertise, we believe that he will play an important role in our efforts to further expand the company's business in the Japanese market."
In over 27 years of experience in the semiconductor industry, Yashiro has held positions in executive management, operations, program management and
process engineering. He joins Aviza from SEZ Group where he was president and chief operating officer of SEZ Japan. Previously, he was VP, Corporate Development and Technology at Tokyo Electron Ltd, where he oversaw 300mm JDP activities. He also worked at Texas Instruments for about 15 years, focusing mainly on DRAM technology development, productization and volume manufacturing.
* Aviza will be exhibiting at this year's SEMICON Japan tradeshow at Makuhari Messe, Chiba, Japan, 6-8 December 2006.
Visit: http://www.avizatechnology.com