Editor:
Mark Telford (Email)
Tel:+44 (0)1869 811577
Cell:+44 (0)7963 085605
Fax:+44 (0)1242 291482
Commercial Director /
Assistant Editor:
Darren Cummings (Email)
Tel:+44 (0)121 2880779
Cell:+44 (0)7990 623395
Fax:+44 (0)1242 291482
Advertisement Manager:
Jon Craxford (Email)
Tel:+44 (0)207 1939749
Cell:+44 (0)7989 558168
Fax:+44 (0)1242 291482
News
25 September 2006
Ed McIntyre joins QPC
QPC Lasers Inc, Sylmar, CA, USA, parent company of Quintessence Photonics Corp, a maker of high-brightness, high-power semiconductor lasers, has appointed Ed McIntyre as director of Marketing.

McIntyre has worked in photonics marketing for more than 15 years. Prior to QPC, he was director of Marketing at PD-LD Inc, developing applications for high brightness lasers using external optical components.
QPC has recently commercialized its proprietary on-chip high brightness laser technology for defense, homeland security, medical, and industrial markets.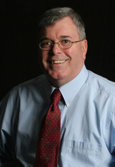 Earlier in his career, McIntyre worked for Ortel Corporation, as director of Sales. At Ortel he worked alongside QPC co-founder Dr Jeffrey Ungar as the company grew from a Cal Tech start up in 1983 to its $3bn sale to Lucent Technologies in 2000. Prior to his career in the laser industry, McIntyre served in the Vietnam War in the U.S. Army Security Agency.

"QPC's on-chip laser technologies uniquely deliver to customers a compelling, broadly deployable, low cost, rugged solution for high spatial and spectral brightness. I look forward to expanding QPC' market penetration with our proprietary BrightLase and Internal Gratings high power multimode and single mode semiconductor laser technology," said McIntyre.

Founded in 2000, QPCI is vertically integrated company, performing all critical fabrication processes from epitaxy through to packaging.

Visit: http://www.qpclasers.com