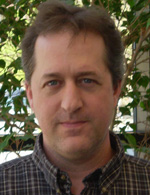 Nitronex of Durham, NC, USA, which manufactures gallium nitride on silicon (GaN-on-Si) RF power transistors for the commercial wireless infrastructure, broadband and military markets, has named Dr Thomas A. Winslow as principal monolithic microwave integrated circuit (MMIC) engineer.
Picture: Dr Thomas A. Winslow.
Winslow received his doctorate, master and undergraduate degrees from North Carolina State University (Nitronex was subsequently founded by graduates of NCSU's wide-bandgap program in 1999). During his 15 years of industry experience in microwave circuit design at ITT-GTC and Tyco Electronics/M/A-COM, he served as a principal member of the technical staff, principal engineer and, most recently, senior principal engineer. Winslow holds eight patents (with three additional patents pending) and has authored more than 20 technical papers. He is also a senior member of the Institute of Electrical and Electronics Engineers.
"The addition of an industry veteran like Dr Winslow to our MMIC design team further enhances our ability to push the technical limits of our technology," says Dr Isik C. Kizilyalli, Nitronex's VP of engineering. "Winslow will develop MMIC products to address challenges that our customers face and provide solutions not previously achievable without GaN-on-silicon technology," he adds.
"The Nitronex GaN-on-silicon process is uniquely positioned to combine the high performance of GaN technology with low-cost silicon substrates to achieve new levels of integration and performance," says Winslow, who aims to develop ground-breaking GaN-based MMICs.
See related items:
Nitronex and Nujira collaborate on high-efficiency WiMAX PAs
Nitronex and Merrimac to develop highly integrated PAs for wireless infrastructure
Nitronex develops 45W GaN-on-Si HEMT for high-PAR power amplifiers at 2.5 and 3.5GHz
Search: Nitronex GaN RF power transistors MMIC
Visit: www.nitronex.com