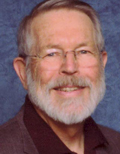 Substrates and raw materials manufacturer AXT Inc of Fremont, CA, USA says that it has retained the services of Dr Grant Elliot (who was previously a consultant to the R&D team) in order to extend R&D activities under chief technology officer Chia-Li Wei, mainly in VGF technology enhancement and Czochralski (Cz) and liquid-encapsulated Czochralski (LEC) crystal growth.
Picture: Dr Grant Elliot.
Elliot has more than 40 years of R&D and engineering experience in materials ranging from oxides and high-temperature inter-metallic compounds to III-V semiconductors, including 18 years developing and augmenting the crystal growth capabilities of Hewlett Packard's Optoelectronics Division. His main area of expertise is the LEC growth of both gallium arsenide (GaAs) and gallium phosphide (GaP).
Elliot obtained his bachelor's of science degree in ceramic engineering from the University of California, Berkeley and started his career in R&D with Lockheed Missiles and Space Co Inc's Palo Alto Research Labs. After a master's degree in materials science from San Jose State University, he was awarded a Graduate Study Fellowship from Lockheed to pursue a doctorate in materials science at Stanford University. Following a postdoctoral fellowship in the Physics Department at Southampton University, UK, he returned to Stanford to study liquid phase epitaxy (LPE) growth of GaAs on various substrate materials.
Elliot has 33 publications and one patent to his name. He served one term as vice president for the American Association for Crystal Growth and was also president of the American Association for Crystal Growth/Western Region for several terms.
"We are very pleased to have retained the services of Dr Elliot, a leading scientist in the area of LEC growth of both gallium arsenide and gallium phosphide," says chairman and CEO Phil Yin. "We are very committed to developing world-class Cz and LEC capabilities in order to broaden our product offering into areas that we do not currently participate in and to improve our manufacturing cost structure for certain current products, in which these technologies offer the most appropriate level of performance," he adds. "We continue to focus on our internal competencies with an eye towards providing a more comprehensive product offering."
See related items:
AXT receives IQE GaAs order worth up to $18.6m
Search: AXT
See: AXT Company Profile
Visit: www.axt.com