News
15 September 2008
MOCVD systems maker Veeco joins CPV Consortium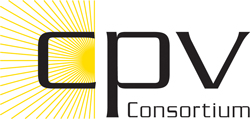 Veeco Instruments Inc of Plainview, NY, USA has become a charter member of the CPV Consortium, a global industry group supporting the development and success of CPV as a mainstream source of energy. Activities of the group are focused on assuring CPV systems and installations are safe; creating confidence in performance claims; reducing confusion in the market about the technology; and assuring development of an infrastructure for rapid growth. Other charter members include: Solfocus, 3M, Concentrix, Emcore, ISFOC and Isofoton.
Along with other process tools and metrology systems, Veeco manufactures metal organic chemical vapor deposition (MOCVD) systems that can be used to make concentrator photovoltaic (CPV) cells (sometimes called "multi-junction" or "III-V" cells). Sudhakar Raman, vice president, Marketing of Veeco's MOCVD Operations, said: "…we are pleased to be a charter member of the CPV Consortium. We look forward to continued development of CPV cell manufacturing equipment and process improvements to further reduce the cost and ease of manufacturing, while improving the efficiency and reliability of CPV cells."
In particular, Veeco's TurboDisc As/P MOCVD tools offer the highest yields and lowest cost of ownership for the high volume production of multi-junction III-V concentrator solar cells, says the firm. The systems feature Veeco's proprietary in-situ metrology, RealTemp 200, enabling a high-level of material quality and process efficiency from direct real-time wafer temperature control, fast gas switching for strict control of interface abruptness, and vacuum loadlock automation.
"CPV cells provide energy conversion efficiencies much higher than traditional silicon cells – approximately 35% today, with planned efficiencies over the next few years moving into the 45% range, as compared to 13-18% efficiency for silicon cells," Raman added. "Veeco is aligned today with all of the leading CPV manufacturers to help pursue these future efficiency gains."
See related items:
NREL sets solar cell efficiency record of 40.8%
Veeco wins multi-unit order from solar cell maker Spectrolab
Veeco acquires Mill Lane Engineering
M-Com orders Veeco As/P MOCVD reactor
Kvant buys Veeco As/P MOCVD system
Search: Veeco MOCVD CPV Multi-junction solar cells III-V cells
Visit: www.cpvconsortium.org
Visit: www.veeco.com