News
21 April 2010
SAFC Hitech appoints Philip Rose as president, as Barry Leese retires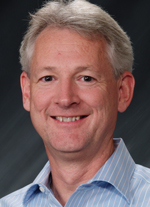 Chemical manufacturer SAFC Hitech of St Louis, MO, USA (a business segment of SAFC within the Sigma-Aldrich Group) has appointed Philip Rose as its new president, succeeding Barry Leese, who retired on 1 April 2010. Rose will be based at SAFC Hitech's Haverhill, MA, USA facility. He joins the firm after 20 years with competitor Rohm & Haas (acquired by Dow Chemical in 2009), where he worked in a variety of senior roles in R&D, marketing, operations and business development in the USA, South Korea and Japan. Most recently, Rose was based in Seoul, Korea, where he served as the global marketing director for Dow Electronic Materials' display technologies unit.
Picture (above): Philip Rose.
"SAFC Hitech has established itself as a leading materials supplier in the electronics industry," Rose says. "Despite generally slow conditions in the global economy in 2009, the business performed well in the final quarter of the year, and the longer-term outlook remains positive. Our goal is to continue to develop the chemistries, the expertise, the tools and methodologies that will facilitate future generations of electronics. The foundation is in place for us to continue to grow our leading portfolio of materials and services that enable our customers' technological advances."
Epichem (which was acquired by Sigma-Aldrich in February 2007 and integrated into its SAFC Hitech operations) was founded in 1983 in Bromborough, UK. The British Technology Group (BTG) was a 28% shareholder in Epichem, with Barry Leese and Graham Williams holding the balance. The firm's vision was to serve selected speciality chemical niches, such as the silicon and III-V electronic materials markets. Epichem first concentrated on silane, which at the time was not manufactured in Europe. This provided the income to invest in the III-V technology, with MOCVD being a promising production technology and requiring very high purity metalorganics. Epichem identified this market as a major opportunity. Under Leese's leadership, Epichem went on to become a leading provider of metal organics, precursors and gases to the electronics industries. In 2007, when Epichem was acquired, Leese was named president of SAFC Hitech.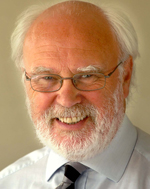 "As president of SAFC Hitech, Barry Leese was instrumental in supporting and enabling the seamless integration of the former Epichem business into the Hitech business segment," said SAFC president Gilles Cottier. "His experience during the transition proved invaluable, and we thank him for all the hard work and expert advice."
Picture: Barry Leese retires after 27 years heading first Epichem and then SAFC Hitech.
SAFC Hitech expanding TMG capacity in UK plant
SAFC Hitech unveils five-year MOCVD and ALD roadmap for 32nm and beyond
SAFC's Hitech segment focusing on semiconductor sector
Epichem acquired by Sigma-Aldrich for $60m
See: SAFC Hitech Company Profile

Search: SAFC Hitech
Visit: www.safchitech.com