News
6 January 2010
Ascent Solar hires VP of manufacturing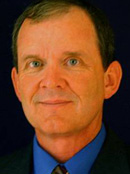 Ascent Solar Technologies Inc of Thornton, CO, USA, which manufactures flexible thin-film photovoltaic modules based on copper indium gallium diselenide (CIGS), has hired Zane Rakes as VP of manufacturing operations, bringing more than 16 years of experience in high-volume manufacturing systems, inventory management, manufacturing automation systems, and global supply chain management.
Picture: Zane Rakes.
"Zane has a proven track record of leadership in establishing and scaling up high-volume production facilities," says president & CEO Farhad Moghadam. Most recently, Rakes led the construction, installation, start up and production ramp up of two solar module factories with a total capacity of 474MW while completing the project on time and on budget, he adds.
Prior to joining Ascent Solar, Rakes was director of operations for Concentrated Solar Power and Photovoltaics at SCHOTT Solar Inc. Previously, he worked at Intel Corp for more than 15 years, holding various manufacturing positions. Most recently, he was a plant manager for Intel's operations in Colorado Springs, CO, USA. Rakes has a B.S. in Business Administration from the University of Phoenix.
"Zane brings the experience, skills and contacts necessary to ramp up our production from Fab 2 and evaluate potential expansion possibilities going forward," says Moghadam (himself a former manager at Intel).
Last March, Ascent expanded from its initial facility in Littleton, CO (with a 1.5MW-capacity manufacturing line) by opening its new 30MW-capacity headquarters in Thornton (aiming to add 180–200 jobs there over two years).
"Ascent Solar has a truly lightweight, flexible unique thin-film technology that can transform the way solar is used in many ways," says Rakes. "I look forward to leading the manufacturing expansion and technological optimization."
See related item:
Ascent sees retirement of senior VP of production operations

Search: Ascent Solar CIGS thin-film PV modules
Visit: www.ascentsolar.com