News
21 January 2010
Intense announces new executive appointments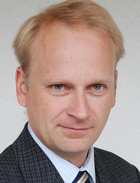 Intense Ltd of Glasgow, Scotland, UK, which makes single- and multi-mode monolithic laser array products and integrated high-power laser diodes, has appointed Berthold Schmidt as CEO. He replaces Scott Christie, who has become executive chairman of the board.
Picture: New CEO Berthold Schmidt.
In his new role as CEO, Schmidt has promoted Kevin Laughlin to chief commercial officer, widening Laughlin's current remit to take global responsibility for all business development, sales, and marketing activity.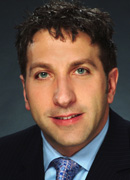 Picture: Chief commercial officer Kevin Laughlin.
"Berthold joined Intense in 2008 and has made a significant contribution to the development of the company since," says Christie. "I am delighted that someone with his reputation in the market and strong blend of technical and commercial skills is in place to drive the business forward globally. I am also pleased to see that he has moved quickly to shape his management team," he adds.
"Intense is at an interesting point in its development, having recently sold its UK front-end fabrication unit [to Glasgow-based III-V optoelectronics foundry Compound Semiconductor Technologies Global Ltd] and started the process of consolidating all product line development and manufacturing into its New Jersey, USA site [in North Brunswick]," says Schmidt. "The business operates across the defense, medical, industrial, and print markets with increasingly high-performance laser modules and systems," he adds.
See related items:
III-V opto foundry CST acquires laser manufacturer Intense
Intense appoints Berthold Schmidt

Search: Intense Monolithic laser array Laser diodes
Visit: www.intenseco.com