8 May 2019
Altum RF names co-founder Tony Fattorini as VP engineering
Altum RF of Eindhoven, The Netherlands (a start-up that designs high-performance millimeter-wave to digital solutions for next-generation markets and applications) has announced co-founder Tony Fattorini as its vice president of engineering.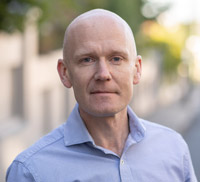 Picture: Altum RF co-founder Tony Fattorini, the new VP engineering.
Founded in 20018, Altum RF's engineers are employing decades of modeling expertise and system applications knowledge to develop products based on proven technologies like gallium arsenide (GaAs), gallium nitride (GaN), silicon germanium (SiGe) or RF CMOS for commercial and industrial applications. Working with both customers and global partners on technical support and customer service, the firm says it can significantly shorten product development cycles by managing the entire supply chain from design to packaging, testing and qualification. Applications span telecoms, 5G, Satcom, radar sensors, test & measurement, aerospace & defense and industrial, scientific & medical (ISM). Altum RF adds that it has strategic roadmaps to rapidly expand its product portfolio.
With more than 20 years of new product development, technology innovation and design-for-manufacture experience, Fattorini's industry background includes microwave and millimeter-wave circuit design, packaging techniques, thermal analysis and the management of high-performing teams.
Most recently with MACOM as engineering manager and senior principal engineer, Fattorini had the responsibilities of developing new MMIC products from concept to production release and managing a team of design engineers. Prior to that, he was advanced technology leader and senior MMIC designer at Mimix Broadband (acquired by MACOM). He was also with Siemens, where he was a design engineer in the Microwave Circuits Group at Roke Manor Research.
Fattorini received a BSc degree in Physics with Electronics and an MSc degree in Communication Engineering from the University of Manchester, UK. He is a senior member of the IEEE, a member of the IET, and a Chartered Engineer.
"He has extensive experience from design to production on innovative RF to millimeter-wave products, as well as leading development teams," comments CEO Greg Baker. "Tony will also manage our Sydney, Australia office and lead our team of designers to expand our portfolio of products."
Altum RF names co-founder Niels Kramer as managing director Europe & VP marketing
Altum RF announces founder Greg Baker as CEO
Visit:  www.altumrf.com