Continuing its string of recent appointments, Nitronex of Durham, NC, USA has named David M. Boulin as its new supply chain manager.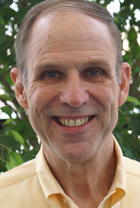 Boulin joined Nitronex from Agere Systems, where most recently he was the LDMOS Advanced Technology Package project manager, and prior to that was the firm's intellectual property licensing manager. Before Agere, Boulin held the position of SCALPEL advanced lithography International Consortium business manger at Lucent Technologies Bell Labs. At AT&T Bell Labs, Boulin was responsible for developing the 0.25 micron technology process at Murray Hill, NJ, USA.

"Mr. Boulin's packaging, project management and international business operations expertise strengthens Nitronex's world-class technology team," said Bruce Cochran, VP of Operations at Nitronex. "His contributions will enable us to address key industry packaging issues, such as thermal management and cost reduction while providing unique solutions for our customers."
Boulin has over 25 published technical papers to his name and holds 4 United States patents covering semiconductor test structures through advanced lithographic technology, plus another packaging patent pending. He received his B.S. in Physics from Bethany College and his M.S. in Physics from the New Jersey Institute of Technology.
See related items:
Nitronex appoints Doru Roll as director of RF product development
Nitronex launches 100W GaN-on-Si HEMT power transistor for WiMAX
Nitronex adds Anadigics' CEO Bastani to board
Nitronex moving HQ to Durham, NC as part of expansion
Nitronex teams with Rockwell Collins to develop GaN-on-Si power transistor manufacturing for military use
Nitronex appoints RF design expert as MMIC product development manager
Visit: http://www.nitronex.com