News: Optoelectronics
20 April 2020
Rockley appoints Cavendish Laboratory head Andy Parker to board
Rockley Photonics of Pasadena, CA, USA (formed in 2013 to develop a versatile, application-specific silicon photonics platform for optical integration in next-generation sensor systems and communications networks) has appointed professor Andy Parker, founding science partner of Ahren Innovation Capital and head of the University of Cambridge's Cavendish Laboratory, to its board of directors. This follows the announcement in mid-March of Ahren's investment in Rockley.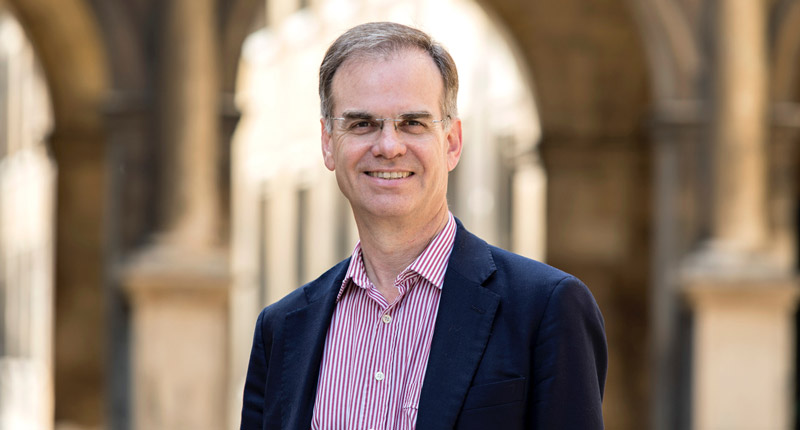 Picture: Rockley's new board member professor Andy Parker.
"Rockley Photonics is emerging as a transformational business with technology that has the potential to profoundly impact a number of markets," comments Parker. "Rockley's bespoke fabrication process is ideally suited to high-volume production of low-cost sensors," he adds. "Its platform is highly versatile, and I am looking forward to working with the team to further develop this technology in a range of sectors including data-center connectivity, autonomous vehicles and medical sensing."
Rockley says that Parker brings an understanding of technology from his position as a founding science partner of Ahren Innovation Capital, and roles as head of the Cavendish Laboratory and professor of High Energy Physics at the University of Cambridge.
"His work in developing silicon detectors, fast electronics and computational radiotherapy fully complements the board's existing expertise," reckons Rockley's founder & CEO Andrew Rickman. "Andy's insight will be invaluable as we drive forward applications of Rockley's technology in multiple markets including high-density communications; machine vision; environmental sensing and healthcare."
An expert in high-energy physics, extra space dimensions, quantum-sized black holes and supersymmetry with over 500 publications to his name, Parker is a founder of the ATLAS experiment for the Large Hadron Collider and has commercially developed silicon detectors, fast electronics, large software systems and pattern recognition. He has also pioneered computational radiotherapy and artificial photosynthesis. His awards include the Pilkington Prize for excellence.
Rockley Photonics gains investment from Ahren Innovation Capital
Tags: Silicon photonics
Visit: www.rockleyphotonics.com