News: LEDs
2 April 2020
SETi's Violeds technology provides sterilization of Coronavirus in 30s
Sensor Electronics Technology Inc (SETi) of Columbia, SC, USA – a division of South Korean LED maker Seoul Semiconductor and UV LED product maker Seoul Viosys Co Ltd (SVC) that makes UV-A, UV-B and UV-C deep-ultraviolet LEDs (emitting at wavelengths of 200-430nm) – says that it has achieved 99.9% sterilization of coronavirus (COVID-19) in 30 seconds. Tests were conducted with the research group of Korea University by using Violeds technology, developed in partnership with Seoul Viosys. The aim is to quickly offer strong sterilization solutions for coronavirus in air as well as the surface of goods such as facial masks and smartphones.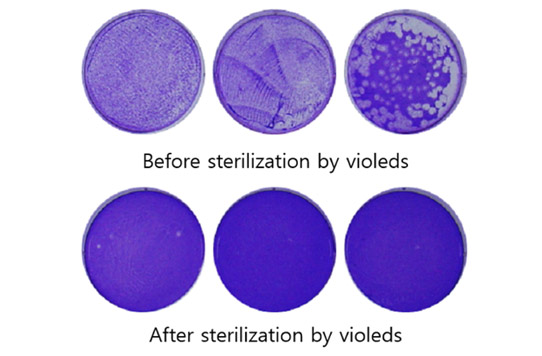 Figure 1: COVID-19 after being sterilized by Violeds.
In the study by SETi and Seoul Viosys, Violeds technology is used to show how strong the sterilization effect can be on COVID-19 when exposed to Violeds photons for 30s. The study also finds that the coronavirus becomes even more sterile when placed closer to the photon with longer exposure time. In addition to testing the coronavirus, the Violeds technology also proved to be successful in sterilizing 99.9% of other harmful bacteria such as Escherichia coli, Staphylococcus Aureus, Pseudomonas Aeruginosa, Klebsiella Pneumonlae, and Salmonella Typhimurium.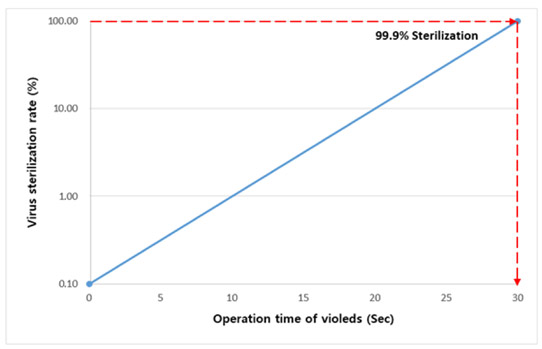 Figure 2: Exposure time versus virus sterilization rate (distance from Violeds to virus: 3cm
Tags: Sensor Electronic Technology UV LEDs
Visit: www.s-et.com

Visit: www.seoulviosys.com