News: Suppliers
14 January 2020
StratEdge recruits process engineer for manufacturing semiconductor packages and IC assembly services
StratEdge of Santee, near San Diego, CA, USA (which designs and manufactures high-frequency and high-power packages and provides chip assembly & test services for microwave, millimeter-wave and high-speed digital devices) says that Reginald (Regi) Nocom has joined it as a process engineer.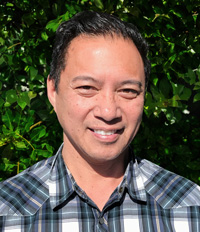 Picture: StratEdge's new process engineer Regi Nocom.
With over 20 years in the microelectronics industry and extensive experience in implementing Six Sigma practices, Nocom will lead StratEdge in the development of new processes for manufacturing semiconductor packages and enhancing its IC package assembly services.
"StratEdge moved into new facilities last year for designing and manufacturing high-speed, high-power DC-63+GHz packages, and includes cleanrooms for IC package assembly services," notes president & CEO Tim Going. "With the growth of our Assembly Services Division, we are excited to bring Regi on board to help further improve our manufacturing processes."
Nocom comes to StratEdge from Samtec, where he served as an R&D process engineer. He is certified in Six Sigma Green Belt training, has 5S and RETC semiconductor training, and has developed numerous manufacturing tools and processes.
StratEdge expands packaging and assembly services for high-frequency and high-power devices
Tags: StratEdge
Visit: www.stratedge.com