News: Microelectronics
24 November 2021
GaN Systems and USI partner to co-develop power modules for EVs
GaN Systems Inc of Ottawa, Ontario, Canada (a fabless developer of gallium nitride-based power switching semiconductors for power conversion and control applications) has announced a strategic partnership with Universal Scientific Industrial Co Ltd (USI) – a subsidiary of Taiwan-based ASE Technology Co Ltd – to co-develop GaN power modules for the electric vehicle (EV) market. As part of the strategic partnership, USI is acquiring a minority stake in GaN Systems as part of its recent $150m growth capital round.
As the electric vehicle shifts from using legacy silicon power transistors to the increased performance of GaN, power modules are also transitioning to meet the demands of low heat loss and superior voltage control in the power conversion process, notes GaN Systems. GaN power modules enable higher efficiency, increased EV range, and increased EV performance, the firm notes.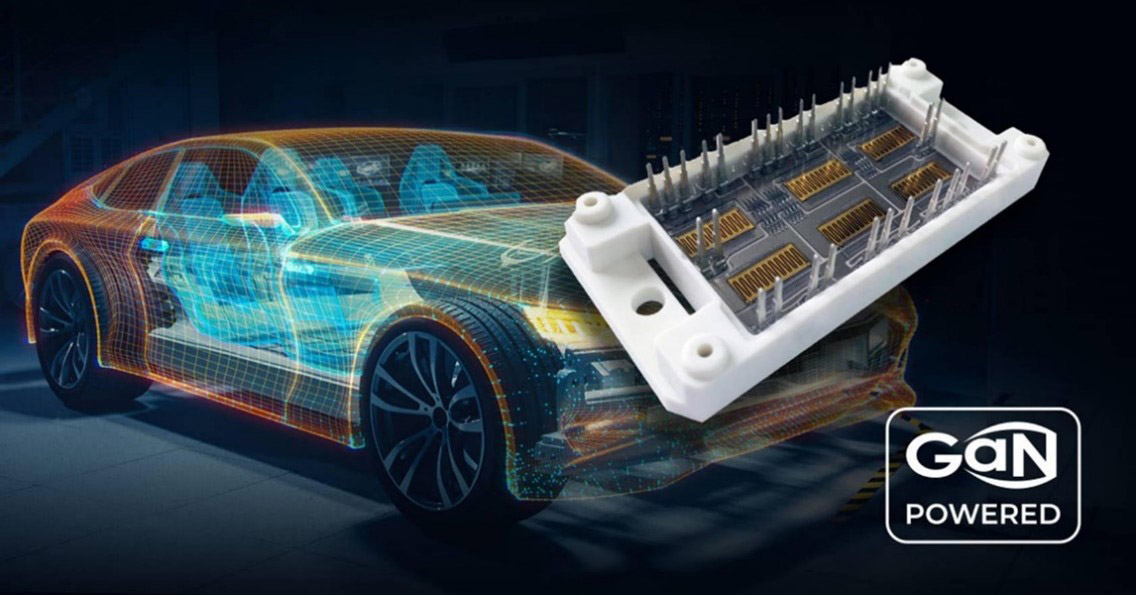 "We have worked with GaN Systems for years and are impressed with the company's leadership in high-reliability, automotive-qualified GaN – an essential building block for EVs," comments JP Shi, USI's senior VP of strategic investment. "We look forward to building optimized and highly efficient modules that will be the cornerstone of best-in-class DC-DC converters, on-board chargers, and traction inverters."
The heart of the EV traction drivetrain is the semiconductor power module. USI has more than 20 years of experience in power electronics manufacturing of various package types and high-reliability modules, including power modules, IPMs (intelligent power modules), DC/DC converters, and RF power transistors. It has been recognized by OEMs and tier-1 suppliers in the automotive sector by introducing the automotive functional safety standard ISO26262 and being certified with Chapters II and VII for manufacturing.
"With today's announcement, USI joins our ecosystem of partners working to bring leading GaN technology to EVs," says Stephen Coates, general manager & VP of operations at GaN Systems. "Through this partnership, we bring together USI's leadership in complex, high-power integrated modules with our high-reliability GaN semiconductor technology to build truly disruptive, game-changing modules for next-generation EVs," he adds. "Building on our deep industry relationships with leaders like BMW, Toyota, and Vitesco, GaN Systems and USI will work together to accelerate GaN adoption across the EV platform."
GaN Systems raises $150m in growth capital funding
GaN Systems signs capacity agreement with BMW
Delta joins BMW i Ventures as strategic investor in GaN Systems
Tags: GaN Systems
Visit: www.gansystems.com