News: LEDs
29 November 2021
Tyndall's Corbett awarded IOP Katharine Burr Blodgett Medal
The 2021 Institute of Physics (IOP) Katharine Burr Blodgett Medal and Prize has been awarded to Brian Corbett, a researcher at Ireland's Tyndall National Institute at University College Cork (UCC) and at IPIC (the Irish Photonic Integration Centre), the Science Foundation Ireland (SFI) Research Centre for Photonics.
The gold medal has been awarded for Corbett's identification and creation of breakthrough photonic device technology solutions that have driven the development and growth of several startups, and major innovations by multi-national companies.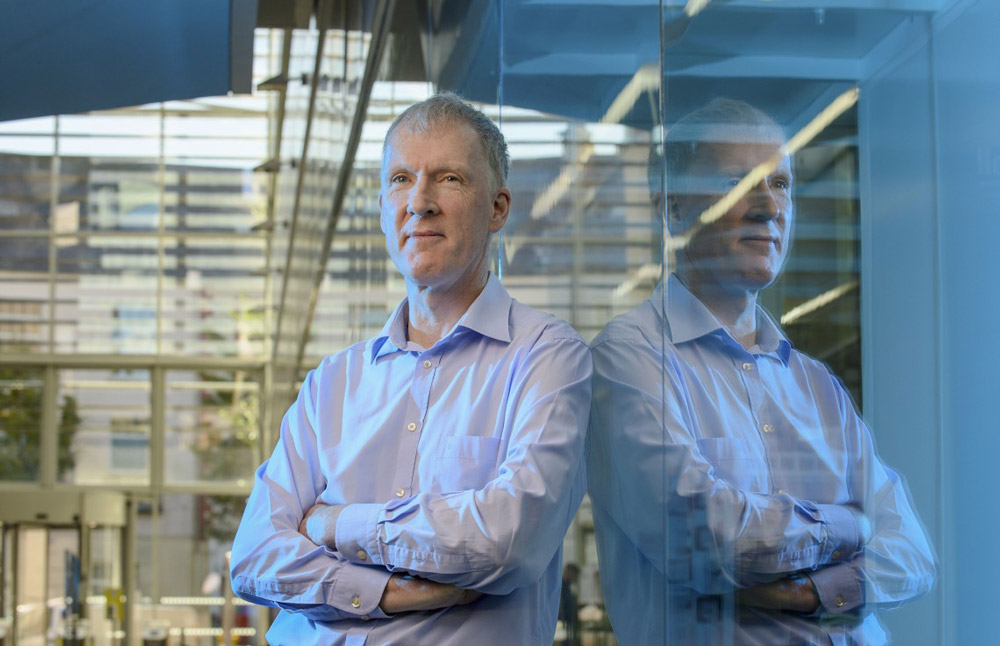 Picture: Tyndall National Institute's Brian Corbett has been awarded the 2021 Institute of Physics Katharine Burr Blodgett Medal and Prize. Photo Credit Daragh McSweeney/Provision.
"Brian Corbett has raised visibility of Ireland's high-impact technology ability significantly on the world stage," commented the IOP.
Corbett invented the technology that enabled the establishment of Eblana Photonics (in 2001) to commercialize a scalable laser manufacturing technology that drives down the cost of high-performance, single-wavelength lasers for diverse mass-market applications. His work helped to launch Firecomms, which became the first Irish startup to be acquired by a Chinese corporation (ZJF). The acquisition included a €5m investment in Firecomms' engineering team in Cork, resulting in the growth of the team to about 30 today. He was also key to attracting X-Celeprint to establish their global headquarters in Tyndall in 2013, with X-Celeprint's CEO accrediting the decision to the capabilities and vision of Corbett and his team. The firm is developing and licensing patented Micro-Transfer-Print technology (a cost-effective and scalable manufacturing process for integrating microscale photonic devices onto silicon-based structures).
Based on his patented micro-LED technology, InfiniLED was founded in 2010 to commercialize this low-power 'ILED display' technology, which delivers energy-efficient and high-brightness displays. Corbett has supported InfiniLED from incubation, through funding rounds and ultimately to acquisition (by Facebook in 2016). Facebook's investment in Cork has grown to over 100 mainly physics-skilled scientists and engineers to develop Corbett's technology into augmented reality (AR) platforms.
The SFI says that not only is his work with startups and SMEs critical to the development of the Irish entrepreneurial and enterprise ecosystem, his partnerships with multi-national companies have ensured enduring relationships with companies such as Intel (as recognized by their 2013 Outstanding Researcher Award) and Seagate. It is reckoned that, through his leadership and vision, more companies will spin out and grow – one is currently targeted on superluminescent LEDs.
Tyndall National Institute's Brian Corbett wins Intel Outstanding Researcher Award for 2013
Tags: Tyndall
Visit: www.tyndall.ie
Visit: www.ipic.ie