News: Optoelectronics
14 September 2021
Vector's 1310nm PCSEL demonstrate 40dB SMSR
Photonic-crystal surface-emitting laser (PCSEL) firm Vector Photonics Ltd (which was spun off from Scotland's University of Glasgow in March 2020) says that the optical performance test results for its new 1310nm PCSEL show a side-mode-suppression ratio (SMSR) of 40dB, demonstrating that its surface-emitting lasers have achieved a key figure of merit for their performance, on a par with existing market-leading datacom laser technology.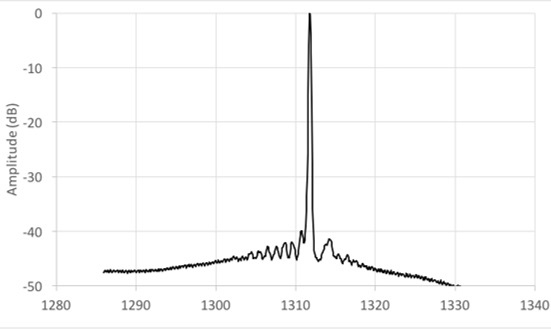 "A 40dB result matches incumbent laser technology performance and shows we are on track with the successful commercialization of this revolutionary new semiconductor laser technology," says David Childs, director of product development.
The 1310nm PCSEL has been developed as part of the project LOCAL (Lasers for Communications Applications), which is funded by Innovate UK's Sustainable Innovation Fund, run in collaboration with the University of Glasgow. The test results demonstrate that the laser should meet the industry specifications for the network processing architecture of next generation hyperscale data centers (the laser's target market).
Vector receives £600k for TITAN project
Vector receives £280,000 Innovate UK grant
Tags: Laser diodes
Visit: www.vectorphotonics.co.uk