News: Microelectronics
5 January 2022
Fraunhofer IAF director Ambacher steps down after 14 years
After a total of 14 years (with just a brief interruption since 2007), professor Oliver Ambacher has stepped down as director of the Fraunhofer Institute for Applied Solid State Physics IAF in Freiburg, Germany. Succeeding him, professor Rüdiger Quay has been acting executive director since 1 January.
Based on its research into III-V semiconductor and synthetic diamond materials, Fraunhofer IAF develops devices for future-oriented technologies, such as electronic circuits for innovative communication and mobility solutions, laser systems for spectroscopic real-time sensing, novel hardware components for quantum computers and quantum sensors for industrial applications.
Epitaxy and technology equipment as well as measurement technologies are available in a 1000m2 cleanroom, a 450m2 metal-organic chemical vapor deposition (MOCVD) hall and another 4000m2 of laboratory space. With its R&D work, Fraunhofer IAF spans the entire value chain — from materials research, design and processing to the realization of modules, systems and demonstrators.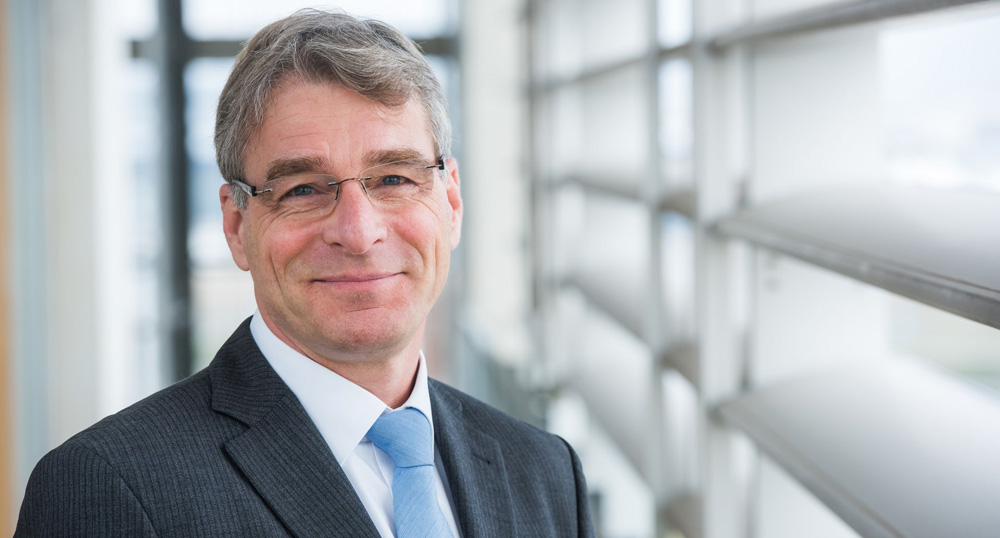 Picture: Former Fraunhofer IAF director professor Oliver Ambacher. (© Uni Freiburg, Klaus Polkowski.)
During his tenure, Ambacher solidified the position of Fraunhofer IAF in III-V semiconductor research, as well as breaking new ground and focusing its expertise on emerging and promising research topics in quantum technologies. Under Ambacher, Fraunhofer IAF's research budget increased to €47m last year, staffing rose to more than 300, and the institute gained several new buildings.
Beyond his own institute, Ambacher has also made key contributions within the Fraunhofer-Gesellschaft — most recently opening up the strategic research field of quantum technologies. Largely due to his initiative, the first commercial quantum computer on German soil was set up in summer 2021 (together with IBM) and is now available to German science and industry.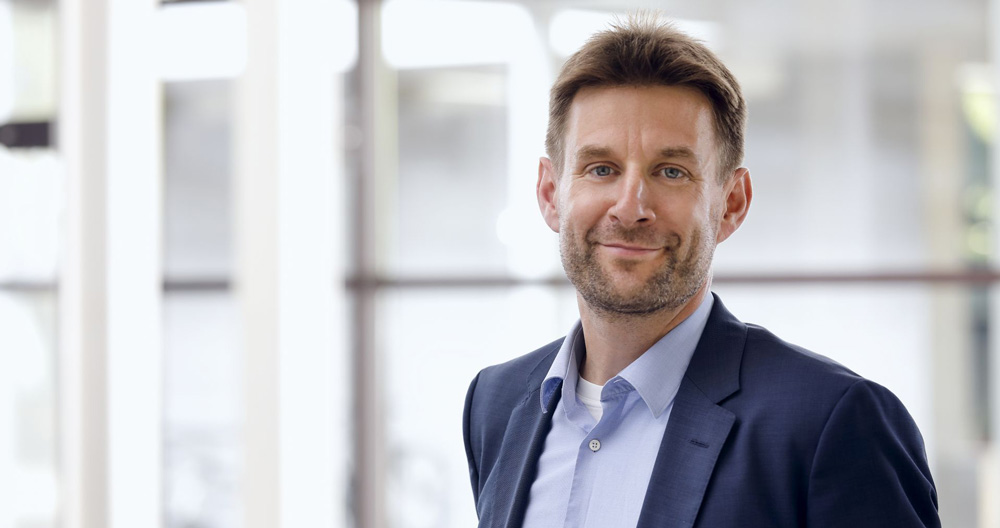 Picture: Fraunhofer IAF's new executive director Rüdiger Quay, professor for energy-efficient radio-frequency electronics. (© Fraunhofer IAF.)
As professor for energy-efficient radio-frequency electronics, Quay shares his predecessor's passion for resource-efficient electronics — a topic that plays a central role in research at Fraunhofer IAF and is reflected in the academic careers of both professors. In addition to their work at Fraunhofer IAF, both were appointed to a chair at the Department of Sustainable Systems Engineering (INATECH) at the University of Freiburg, where they train future experts in the field of particularly energy-efficient electronic systems.
In his many years of research, Ambacher has led numerous innovative projects of international scope and achieved scientific milestones that continue to significantly influence the semiconductor industry and second-generation quantum systems research. He is now passing the baton at Fraunhofer IAF to his colleague Quay.
Tags: IAF