News: Suppliers
5 May 2022
K&S receives multiple orders for LUMINEX system
Singapore-based Kulicke & Soffa Industries Inc (K&S) – which designs and manufactures semiconductor, LED and electronic assembly equipment – has received two purchase orders, from two separate customers, for its latest advanced display system, LUMINEX (a laser-based mini- and micro-LED die-transfer solution launched last November).
The system is capable of single die transfer, multi-die transfer and mass transfer supporting sorting, mixing, re-pitching and placement process steps. The broad flexibility addresses the growing advanced display value chain and supports the needs of LED, OSAT, panel and display suppliers.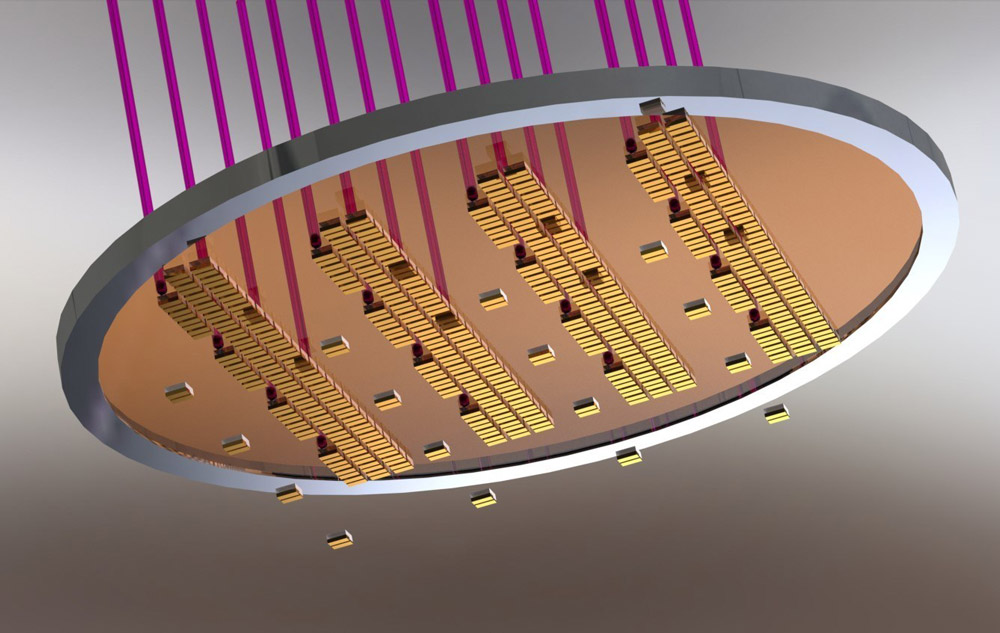 Picture: Laser-Enabled Advanced Placement (LEAP) technology embedded in LUMINEX.
K&S says that mini-LED backlit displays represent only 3% of display capacity currently but will accelerate to 20% penetration levels by 2025. During this same period, mini LED direct-emissive technologies are set to grow to 18% by 2025, creating strong growth prospects for the firm's growing portfolio of advanced display solutions.
"Adoption continues to accelerate, and we continue to support several active customer engagements across the advanced display value chain," says Nelson Wong, senior VP of global sales and supply chain. "We are also positioned well to enable growth in the micro-LED market with an ongoing customer engagement."
According to market analyst firm TrendForce, 4.7 million 4" mini-LED wafer equivalents will be deployed in backlighting applications in 2026. In parallel, about 4.6 million 4" mini-LED wafer equivalents will be deployed in direct-emissive displays by 2026.
K&S also expects that, over the coming years, micro-LEDs will enable next-generation premium direct-emissive displays, further accelerating long-term prospects within its advanced display portfolio.
Tags: microLED
Visit: www.kns.com