News: Microelectronics
11 May 2022
ROHM highlights new power semiconductor developments and SiC capacity investment
At Power, Control and Intelligent Motion (PCIM) Europe 2022 in Nürnberg Messe, Nuremberg, Germany (10–12 May), ROHM Semiconductor Europe has introduced its new power semiconductor solutions focusing on e-mobility and energy conversion applications. In addition, the firm announced its European and global business activities, strategies and silicon carbide (SiC) investment plans.
One of ROHM's new power innovations is its fourth generation of SiC MOSFETs, which achieves up to 50% lower switching loss and 40% reduction of on-resistance without sacrificing short-circuit ruggedness. The latest generation also offers a more flexible gate voltage range (15-18V) and supports turn-off with zero voltage – enabling simple gate drive circuits with unipolar supply to be used.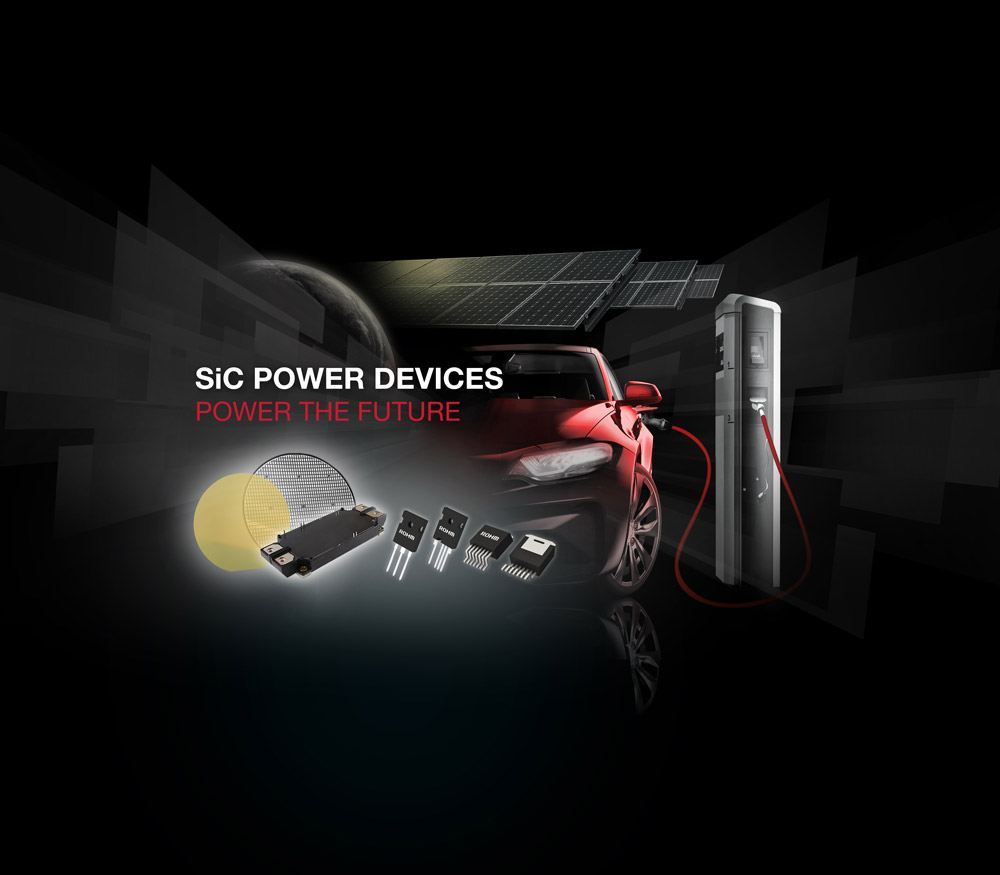 "The demand for SiC will continue to grow, and ROHM will also increase sales," foresees Dr Kazuhide Ino, managing executive officer & chief scientific officer (CSO) of ROHM Co Ltd. "We will accelerate further investment and product development based on the technology we have cultivated as a leading SiC manufacturer. In addition, our company will continue to propose solutions that combine not only SiC products but also peripheral components and customer support."
Recently, ROHM increased its production capacity for SiC power semiconductors with the completion of a new building at its Apollo plant in Chikugo, Japan. "As a vertically integrated semiconductor manufacturer we are largely independent of suppliers and can respond more flexibly to market changes," states Wolfram Harnack, president of ROHM Semiconductor Europe. "The high degree of integration of our fabs gives us an advantage over other manufacturers who outsource many production steps. In addition, we are making great efforts to further optimize our supply chains, including our production system, and to achieve stable supplies for our customers."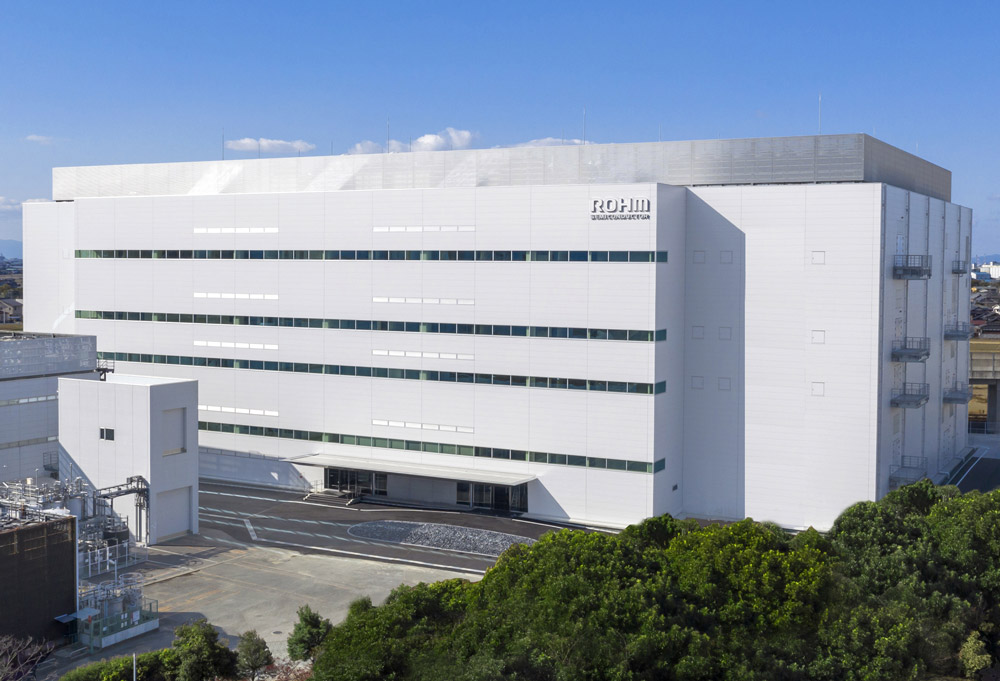 As the demand for silicon carbide wafers will continue to grow in the future, ROHM plans to expand its investments and production capacities. In addition, ROHM's production subsidiary SiCrystal in Nuremberg, Germany plans to strongly grow its capacities and staffing. "SiCrystal's intermediate goal is to achieve nine-figure sales by producing several 100,000 substrates a year," says SiCrystal's CEO Dr Robert Eckstein.
"We were able to achieve record sales in the last fiscal term and expect to continue strong performance in the current fiscal term," says ROHM's president & CEO Isao Matsumoto. "Accordingly, we revised the medium-term management plan upward and ahead of schedule," he adds. "Among the global markets, we recognize Europe as a priority market to focus on, with many companies leading technological innovation in automotive and industrial equipment. Also, ROHM will continue to provide customers with solutions centered on power and analog products, which are ROHM's specialties," he concludes.
ROHM's SiC MOSFETs chosen by EV firm Lucid for on-board charging
ROHM and Geely partner on silicon carbide power devices
ROHM completes new building at Apollo plant in Chikugo
Tags: Rohm SiC power MOSFET